StudentFilmmakers Magazine: Some first-time storytellers might find the short film form challenging. When it comes to putting together a short script, what is the key to creating an emotional impact?
Yubo Song: I've always believed that if you want your story to touch someone else, it has to touch yourself first. When I wrote the first version script of "A Winter Without Snow", I wrote it in dialect because I could only be in that context. Throughout the writing process, Yong was like a friend of mine, a real person, so I just had to portray him as he was. No need to set up his character. Of course, a large part of the story, the rural young man's high school life, is my personal experience, and I think your age and your own experiences is a big influence on your artistic expression, at least it is for me. I've always believed that only real feelings are touching, and that movies are fake, but our feelings are used to be real. There's a little way to do that, I'll record every touching moment I encounter in my life on a memo, and then, that material might be for use in future films.
StudentFilmmakers Magazine: What was one of the most important things you learned while directing your short film, "A Winter Without Snow"?
Yubo Song: The end result often doesn't live up to your expectations, but that's not necessarily a bad thing. I actually changed a lot of this movie from script to shooting because of various original changes that couldn't be made, and then in editing with the shooting of a lot has changed since the version. Some changes have to be made, but some changes are changes that, over time, you get a different understanding of the same things. You will always find new ways to make your film better.
StudentFilmmakers Magazine: What was one of the most challenging problems solved during each of these stages: pre-production, production, and post-production?
Yubo Song: In pre-production, that had to be the time to prepare because I was still in San Francisco, but I was going back to my hometown to shoot, which meant I had to find a local producer to help me prepare everything I needed for the shoot, crews, locations, actors, props, etc. But this was unthinkable in a remote Chinese county, where no one knew how to make a movie, and it was really tough.
The biggest issue I had with the production was time, we only had four days of shooting including location scouting. Almost every day of the four days was over 12 hours of work, and on the first two days, we had to go from our apartment to the location. Nearly two hours away, which made us even more pressed for time. In the beginning, the film would have been about 35 minutes long, and I had to cut out a lot of my favorite scenes because of time issues. And also, there were a lot of scenes that didn't live up to expectations because of the timing of the filming, so they were cut in post.
The biggest problem I had in post-production was that during mixing, my dialog editor didn't understand Chinese, and he unintentionally made a sentence incomplete when he was adjusting the dialogue, but it was a bit laughable because he didn't understand Chinese.
StudentFilmmakers Magazine: If you could share your Top 3 Film Directing Tips for student filmmakers and aspiring film directors, what would they be?
Yubo Song:
Tip #1. Always believe yourself, believe your talent, believe your instinct.
Tip #2. You can always find parts of your work that could have been done better, so don't waste time!
Tip #3. The past is the past, don't dwell too much on what you didn't do well in the past, just do it better next time, and you'll be fine.

Originally from China, Yubo Song is a director, writer, and editor who currently lives in Beijing, China. After completing his undergraduate degree, Song obtained extensive experience working directing commercials in Beijing including New Green High School of Art, Industrial and Commercial Bank of China. Motivated to deepen his skills, broaden his experience, and prepare himself for a career as a filmmaker, Song came to the United States to do an MFA program in film at California College of the Arts. His experience abroad have both taken his creative thinking and skill in filmmaking to a new level, but also made him realize how important his background and ancestry is. Yubo Song's dream is to be an independent filmmaker making films about the unique culture he grew up in. Song has a BFA (Film) from Sichuan University of Media and Communications, China, and graduated with an MFA (Film) from California College of the Arts in the United States in May 2019. Song is the recipient of the 25th Annual DGA Student Film Awards, Los Angeles, 2019 Jury Award in the Asian American Category, for his short film, "A Winter Without Snow".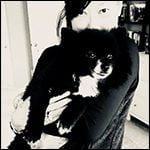 Interview conducted by Jody Michelle Solis. Associate Publisher for StudentFilmmakers Magazine (www.studentfilmmakers.com), HD Pro Guide Magazine (www.hdproguide.com), and Sports Video Tech (www.sportsvideotech.com) Magazine. "Lifelines, not deadlines. Motion Arts. Fusion Everything." If you're in Dallas, sign up for Jody's Yoga Class.