Win this excellent software.
Featured Door Prize

StoryBoard Quick is designed to previsualize quickly. Be up and running in minutes, creating the shots for your next shoot. Created for directors, by directors, Quick has extensive artwork included, with instant access and filmmaker-based tools for clear communication on the set or for clients. Nothing is faster or easier. That's why Quick has become the industry's bestselling previz tool: Even better than pencil and paper. It's the previsualization tool that gets the job done. Easy layout, captions, and layering make it easy to show off your vision.
First 10 pre-registrants get FREE Gorilla PRO
Next 10 pre-registrants get FREE Book:
"Writing the Fantasy Film"
Additionally, All Attendees are automatically entered in
Free Door Prize Raffle Drawings for:
* StoryBoard Quick
* Lensbaby Control Freak Lens
* Sony Vegas Pro 10
* Movie Forms Interactive
Register now for the Dynamics of the Shot: Hands-On Storyboard Workshop with John Hart. This continuing education workshop is for directors, cinematographers, producers, and digital storytellers. Pre-registration is required. Click here and Save $15 off online registration today!
When:
Saturday, July 23, 2011
Where:
StudentFilmmakers.com
1123 Broadway, Suite #307
New York, NY 10010.
(212) 255-5454
(Between W.25th and W.26th Street, subway stops R, W, 6, F,V)
* Enter via 1133 Broadway Entrance. Take elevators to 2nd Floor, immediately turn right, and follow hallway to end. Take next set of elevators to 3rd Floor. Go through double doors to Room 307.
Schedule:
1:30pm


Check-in and Networking at 1:30pm.
2pm - 5pm
Dynamics of the Shot:
Hands-On Storyboard Workshop
Door Prizes:
First 10 pre-registrants get Gorilla PRO.
Next 10 pre-registrants get Screenwriting Book: "Writing the Fantasy Film".
Plus, Door Prize Drawings for:
* Storyboard Quick
* Lensbaby Control Freak Lens
* Sony Vegas Pro 10
* Movie Forms Interactive
Cost:
$115. Register Online and Save $15 off.

Discounts:
$15 off online registration.
Students with ID receive an additional 10% off.
Who Should Attend:
This Continuing Education Workshop is exclusively for Cinematographers, Directors, and Producers. "A must-have skill for every director." Filmmakers, videographers, and digital storytellers are encouraged to attend.
Program Details:
The importance of pre-vis with storyboards before the first shot is taken. Storyboarding chrystalizes the continuity of the plot line and, convinces the tech crew and the actors that the director is thoroughly prepared having, 'a la Hitchcock', visualized the script beforehand.
Large blank storyboard forms will be handed out to participants.
Even before directors makes their storyboard sketches – which can be very simply drawn – they must be aware of professional design/compositional factors that make up the images chosen for script continuity. These images to be captured on film, within each framed shot should contain the following design elements listed below.
Design Elements to Look for Within the Storyboard Film Frame:
(A.) Keeping the composition or design elements/images drawn within the storyboard frames simple yet graphically dynamic.

(B.) To help visualize story elements the director must think in 3 dimensions. Visualize the action in an 'in-depth' context, this 3D visual space involves the following professional points:
(1.) Separating the image/storyboard frame, into FGD, MDG, and BKD space, using to advantage one-point perspective and its vanishing point. These points will be illustrated on blackboard.
(2.) Receding planes / depth of field.
(3.) Lighting sources that give dimension to shaded figures.
(4.) The Golden Proportion knowledge of the principle of thirds/golden, i.e. dividing the film frame into 2/3, 1/3 proportions, vertically and horizontally.
(5.) Being aware of the Center of Interest in your film frame. (What area do you want the viewer to concentrate on?)
(6.) Use of strong compositional devices such as the Pyramid, the Cone, the use of Curvilinear Lines to frame Center of Interest.
(7.) Follow the 5th Line. (4 Lines Compose the Frame.)
* The 5th line design factor leads the audience to the
* Chosen center of interest / action.
The Importance of the Storyboard:
Simple Ways to Draw Storyboards
Participants are given time to start their sketches on the storyboard frames provided. John Hart will assist with drawing and will answer questions during this time.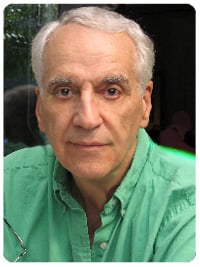 Director/Writer/Artist,
John Hart

Sponsor:


About the Instructor
Publications:
"Art of the Storyboard," Edition I '99, II '07,
Korean '02, Spanish '03 from Focal Press, Oxford, Engand
"50 Portrait Lighting Techniques," Edition I, '84, II '94 (over 20 years on the market). Amphoto, NYC
"Lighting for Action," Amphoto, NYC
"Professional Headshots," Amphoto, NYC
StudentFilmmakers Magazine Article, "Create Concept Drawings that Illuminate and Intensify the Script Narrative," (November 2008 Edition)
Digital Instructional Videos:
Dynamics of the Shot,
The Fu Project for Chinese Education.
Basic Lighting for Film/ Video
'On Perspective'.
www.artofthestoryboard.com
Animation:
Concept sketches and storyboards for Duncan Films, The Fu Project.
Watch It! (Story; Storyboards.)
Storyboard Artist.
The Last 10 Yards.
The Countess.
Feature Film Credits:
Hollywood:
Technical Advisor on,
Soldier in the Rain,
starring Steve McQueen,
directed by Ralph Nelson.
Lead Actor and Assistant Lighting Tech on, The Coach, (Cannon Films).
Lead Actor with Cliff Robertson / Instructional Film for FAA.
Actor/ The Brotherhood,
with Kirk Douglas.
Television:
Actor:
Days of Our Lives.
Ryan's Hope.
TV Commercials:
(Lead) The Doctor Fu Manchu Mystery Game. National.
AT&T Lead Actor.
Citizens Bank, Spokesman, New England.
Shorts:
The Coupier. (Lead)
AA submitted short.
Exhibits:
Louvre, Paris,
(Graphic Design)
Concorde Lafayette
Galleries, Paris,
American Painters in
Paris Exhibit
Nikon House,
Rockefeller Center
Theatre
Broadway/ Elizabeth the Queen, with Dame Judith Anderson.
The Guide, New York Shakespeare Festival / 'FUGA'. (Four characters),
Equity/Off Broadway.
Rehearsal for Murder, as Writer, Director and Set/Lighting Designer.
The Merry Wife of Windsor, Writer, Director,
Set/Lighting Designer.
Noel Coward in Las Vegas, Writer, Director, Set/Lighting Designer, Actor. (2010)
Cellophane, Writer,
Set/Lighting Designer.
Close-Up, Writer, Set/Lighting Designer.
Malibu Revisited, Writer, Set/Lighting Designer.
Shadowland Theatre. Regional, Set/Lighting Designer.
Awards and Honors:
Lifetime Achievement Award / Summer Productions, 2010.
15 Year Award for Teaching Excellence. NYU/SCPS, 2011.
MA, University of Notre Dame.
American Painters in Paris Exhibition/Certificate.