A Conversation with Jan Roberts-Breslin
STUDENTFILMMAKERS: What is the relationship between sound and image in motion pictures? What is important?
Jan Roberts-Breslin: A professor of mine in graduate school once said the more obvious-sounding but brilliant thing about sound and image. He said, you don't have to hear what you're looking at. It opens up a world of nonsynchronous audio. I describe it as  A + B = C. The meaning of the image plus the meaning of the sound results in something greater than just the sum of the two. Eisenstein's theories on creating meaning by juxtaposing images are well known, but he also wrote about the more "vertical" juxtaposition of layering sound and picture.
STUDENTFILMMAKERS: What was one of the most important things you learned working with sound on a project?
Jan Roberts-Breslin: Take the time and effort to record clean audio. Yes, there is a lot that can be "fixed in post," but it's time consuming and expensive to do so.
STUDENTFILMMAKERS: Can you share a "Challenge and Solution"?
Jan Roberts-Breslin: Challenge: When testing your audio before a shoot, you hear a hum or buzz in the background. Solution: Stop and listen. What are the sources of white noise in the location? Refrigerator? Air conditioner? Computer? Turn off everything you can, (but remember to turn them back on when you finish!).
STUDENTFILMMAKERS: What are your Top 3 Audio Tips?
Jan Roberts-Breslin:
Tip #1: Record a couple minutes of room tone in every location. (That's the sound of the space without the camera running and everyone standing still.)
Tip #2: When editing, create L-cuts, where the sound of one shot overlaps the audio of the following shot. This creates smoother transitions between shots.
Tip #3: Leave enough time in post-production for sound — cleaning it up, mixing, creating sound design. Student filmmakers often put so much time and energy into perfecting the picture lock, that they don't have the time to give the sound work the time it needs.
Book Spotlight
Making Media:
Foundations of Sound and Image Production
4th Edition
By Jan Roberts-Breslin
Book Review:
"Jan Roberts-Breslin's Making Media is an excellent primer for the introductory media production course. She weaves a comprehensive roadmap for the budding media artist from concept through execution to distribution. A valuable addition to media production instruction."
—Thomas Rondinella, Seton Hall University
Making Media: Foundations of Sound and Image Production takes the media production process and deconstructs it into its most basic components. Students will learn the basic concepts of media production – frame, sound, light, time, motion, and sequencing – and be able to apply them to any medium they choose, from film and television to fine art and online applications. They will also become well-grounded in the digital work environment and the tools required to produce media in today's digital environment.
This new fourth edition is completely updated and includes a new chapter on the production process and production safety; information on current trends in production, exhibition, and distribution; and much more. New topics include virtual and augmented reality, the use of drones and new practices interactive media.
The text is also fully illustrated and includes sidebar discussions of pertinent issues throughout. The companion website has been completely revamped with interactive exercises for each chapter, allowing students to explore the process of media production.
Order your copy of the book, "Making Media: Foundations of Sound and Image Production," today at the StudentFilmmakers Online Store.

Jan Roberts-Breslin is Dean of Graduate and Professional Studies at Emerson College, Boston, Massachusetts, where she also holds the position of Professor of Visual and Media Arts. She was the Founding Director of the MFA in Film and Media Art program. She is a media artist whose experimental video work has won awards at international and domestic festivals, been broadcast on PBS and exhibited at major contemporary art museums. She is the author of Making Media: Foundations of Sound and Image Production, 4th edition (2018) by Routledge Publishing, with a fifth edition in progress. She was a Visiting Scholar at Communications University of China in Beijing from 2014-2018. Ms. Roberts-Breslin holds a Master of Fine Arts degree in Film and Video Production from Temple University.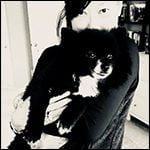 Interview conducted by Jody Michelle Solis. Associate Publisher for StudentFilmmakers Magazine (www.studentfilmmakers.com), HD Pro Guide Magazine (www.hdproguide.com), and Sports Video Tech (www.sportsvideotech.com) Magazine. "Lifelines, not deadlines. Motion Arts. Fusion Everything." If you're in Dallas, sign up for Jody's Yoga Class.