Scalia is a prolific and highly regarded editor whose work has been recognized with two Academy Awards® ("Black Hawk Down," "JFK"), two BAFTA Awards ("Gladiator", "JFK"), a Satellite Award ("American Gangster"), and ACE Eddies ("Black Hawk Down," "JFK," and "Gladiator"). For over twenty-five years, Scalia has been an integral collaborator on films from acclaimed directors such as Ridley Scott, Oliver Stone, Bernardo Bertolucci, Gus Van Sant, Rob Marshall and Sam Raimi. His films include "Good Will Hunting," "Memoirs of a Geisha," "Kick-Ass," "The Amazing Spiderman" and "The Martian" to name but a few.
StudentFilmmakers Magazine: What was one of your most favorite scenes to edit and why?
Pietro Scalia, ACE: "Gladiator" Opening Battle sequence. From the first poetic image of a hand caressing the wheat, to the close-up of the hero Maximus (Russell Crowe) and throughout the 12-minute battle, this opening movement formed the thematic and visual language for the rest of the film. The richness of Ridley Scott's visuals and his trust me, gave me the freedom to play in a large sandbox that was creatively fulfilling and fun to realize.
StudentFilmmakers Magazine: What was one of the most important things you learned while editing the science fiction survival film, "The Martian" (2015)?
Pietro Scalia, ACE: That the success of a film starts with a great script, perfect casting, sure handed direction, and a committed team of filmmakers. It was apparent to me that the similarities of a story about survival against all odds in a hostile environment, the overcoming of obstacles, finding solutions to problems, teamwork, sacrifice, courage and perseverance are qualities that I and I'm sure many of my filmmaker friends and collaborators can identify with. Success lies in the commitment and willingness to achieve a unified vision.
StudentFilmmakers Magazine: What was one of the most challenging problems solved while in post-production?
Pietro Scalia, ACE: The restructuring of JFK from a 4 hours plus cut, that Oliver was happy with, to a 3 hours and 11minutes final theatrical release, in less than two months. The pressure of the schedule was so intense that all post production crew worked in shifts and long hours while simultaneously coordinating complex logistics to insure that sound design, music scoring, lab work, color timing, opticals (VFX), ADR and mixing stages were continuously fed material while being constantly in a state of flux. Pure chaos and exhaustion. Just as the length of the film where we did not remove many scenes, instead we combined or layered them on top of each other. It was this pressure that crystalized the look and language of the film.
StudentFilmmakers Magazine: If you could share your "Top 3 Film Editing Tips" for student filmmakers and aspiring film/video editors, what would they be?
Pietro Scalia, ACE:
Tip #1. Character – Story – Structure. Always start with character. Character determines story. Story shapes structure.
Tip #2. Watch and listen. Be open to what is real around you. Observe and listen to things that are unfiltered or pre-digested by global media. Be curious! Imagination leads to inspiration.
Tip #3. Most importantly, have a clear point-of-view.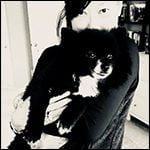 Interview conducted by Jody Michelle Solis. Associate Publisher for StudentFilmmakers Magazine (www.studentfilmmakers.com), HD Pro Guide Magazine (www.hdproguide.com), and Sports Video Tech (www.sportsvideotech.com) Magazine. "Lifelines, not deadlines. Motion Arts. Fusion Everything." If you're in Dallas, sign up for Jody's Yoga Class.