Shed Some Light
Exclusive Interview with John Simmons, ASC
StudentFilmmakers Magazine: You were nominated for Outstanding Cinematography for a Multi-Camera Series (2020) for the "Family Reunion" episode, "Remember Black Elvis?" Can you please talk with us about the episode traversing through time?
John Simmons, ASC: "Family Reunion" is very conscious of our historical and present experience as Black people. When they were on the escape and having the wedding ceremony in the woods, I chose to desaturate color and shoot on longer lenses to help the actors stand out from the background. When the baby is in the crib, I used nice warm light that wraps softly around the baby and embraces everything. I felt that the lighting helped a moment of relief from the oppression actors were subjected to. The Cotton Club was the roaring twenties, people felt good about themselves and loved to look good. I wanted to make it feel like some place fun to be. There's a lot of contrasting colors to make the place feel special. The basement party reflects situations I've been in as a teenager. I lit that from memory.
Every episode has humor and social relevance. "Remember Black Elvis?" takes us through the history of the family through the passing down of a locket from generation to generation combined with wedding tradition. As a cinematographer, it gave me the opportunity to give each period in history a different visual approach.
StudentFilmmakers Magazine: There was the urgency in the scenes in 1852, leading to the glam and dynamism of 1928, and then, the adolescent wonder at a basement party in the mid '60s. Going from the openness of rural America, to the crowded energy of the Cotton Club, to an intimate basement party. Can you tell us more about shooting these scenes?
John Simmons, ASC: Everything you see cinematically is there only to support the narrative. Story always comes first and hopefully none of us want to do anything to distract from the story. I try to light in a way that makes sense to the story. I want people to notice the lighting as an afterthought. After they have been lost in the narrative they later think that really looked nice. If that happens I've done something right. As far as the basement party goes I lit that as I remembered them. I can remember well as a teenager what it was like dancing in colored lights all hugged up and someone's parent flippin' on the light and screaming at everyone to get out.
The energy in the scenes come from my director, Eric Dean Seaton. He's an amazing director, and we've worked together a long time. Meg DeLoatch, the creator of the show and showrunner has a group of writers that put all kinds of energy on the page. The writers room looks like the people on the show, so they understand nuances that reflect the lives of the characters.
StudentFilmmakers Magazine: What are your Top 3 Lighting Tips for students?
John Simmons, ASC: Study paintings and photography from history. Study films and see how the light works with the story. Be present, look at light in life and your own experience. Remember what you see, let it become part of who you are. Don't give up, every mistake is an opportunity.

John Simmons, ASC was born in Chicago, Illinois, and was introduced to photography by Robert Sengstacke in 1965. Bobby gave Simmons a copy of the "Sweet Flypaper of Life" by Langston Hughes with photography by Roy DeCarava. Simmons said he saw himself and his community in that book. He knew it was something he wanted to do.
The Sengstacke's owned the oldest black publication in the country, "Chicago Daily Defender Newspaper." Simmons worked in the darkroom and eventually became a photographer for the paper. Simmons attended Fisk University on an academic scholarship based on his still photographs. While at Fisk he met film director, writer and historian Carlton Moss who identified in John's work a cinematographer's eye.
Simmons was nurtured into cinematography by Moss. He received a scholarship to the University of Southern California where he studied cinematography. After USC, he worked as a camera technician; shot documentaries, commercials, features, and music videos. John Simmons has served as and is currently serving as vice president of the American Society of Cinematographers (ASC). He's presently a Governor of the Cinematographers Peer Group at The Television Academy of Arts and Sciences.
Simmons carriers a still camera every day. His photographs are in the permanent collections at the Harvard Art Museum, High Museum of Fine Art, Houston Museum of Fine Art, David C. Driskell Center, University of Maryland and the Wesley and Missy Cochran Foundation.
Simmons has been honored with the ASC Cinematography Mentor Award for his commitment to advising many young talented cinematographers. Simmons won the Best Cinematography Emmy® for the Nickelodeon multi-camera series, "Nicky, Ricky, Dicky and Dawn," and has three additional Emmy nominations. He currently is nominated for cinematography for "Family Reunion."
Simmons' introduction to television began with movies made for TV including "The Killing Yard," "The Ruby Bridges Story," "Selma Lord Selma" and numerous independent and network documentaries on PBS, Showtime and HBO. His first multi-camera primetime show was "The Hughleys," which began an illustrious career in multi-camera sitcoms. He was an adjunct professor in the Television/Film and Theater Department at UCLA for twenty-five years and continues to mentor many up-and-coming cinematographers. He is presently filming shows for Netflix.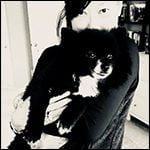 Interview conducted by Jody Michelle Solis. Associate Publisher for StudentFilmmakers Magazine (www.studentfilmmakers.com), HD Pro Guide Magazine (www.hdproguide.com), and Sports Video Tech (www.sportsvideotech.com) Magazine. "Lifelines, not deadlines. Motion Arts. Fusion Everything." If you're in Dallas, sign up for Jody's Yoga Class.