STUDENTFILMMAKERS: What is 3D Audio, and how is it different than Surround Sound?
David Bowles: 3D audio captures the Z axis – height – in addition to width (L-R) and depth (Ls-Rs) layers. Because of our ears, heads and bodies, our ability to localise sound direction is fuzzy behind and directly overhead. My challenge is to capture this height layer with specificity, in order that it can be perceived accurately in the mix.
STUDENTFILMMAKERS: How has 3D Audio impacted filmmaking? Does sound convey reality even more than sight does?
David Bowles: A good starting point with film sound is Ioan Allen's "The Egg Show: A Demonstration of the Artistic Uses of Sound on Film" lecture. He points out how even with mono soundtracks there were many ways sound could lead the viewer into a unique cinematic world. Walt Disney's ground-breaking "Fantasia" of 1940 was well ahead of its time; by 1953 movies were released with stereo and L-C-R soundtracks. Ironically, publicity at the time referred to this as 3-D! Experimental surround-sound started a few years later; it was the failure of quadrophonic recordings that led to the standard L-C-R-Ls-Rs format. Dolby expanded this further by adding side channels to reproduce more accurately in shoebox-shaped cinemas.
The first height channels were mono "voice of God" speakers only meant to convey some ambience. There was demand for the specificity I mentioned above, first for sound effects to be reproduced accurately: helicopters, bullets, birds of prey and just about anything in the genres of fantasy and science fiction. Later on, a height layer was codified into at least two stereo pairs for front and rear speakers; as before another pair could be added for centre height. At the same time, directors and composers alike wished for full-frequency reproduction, just as it occurs in the natural world.
This presents challenges in gathering, whether it be for scoring, foley, environmental or even dialogue. Rather than using a fixed microphone array I would adapt to each situation: an orthodox array for scoring; a single-point mic for dialogue, foley or environmental, perhaps adding height mics to emphasise the sense of space one is capturing.
As playback systems improve and listeners hear more detail in the sound, we engineers are challenged to gather sound with more accuracy and dimension. Game audio and virtual reality have created an entirely different set of expectations for those listeners who go into the cinema wishing to be immersed in the experience. It no longer suffices to add a mono track somewhere in the mix and expect it to sound integrated – we need to gather sound in ALL its dimensions!
STUDENTFILMMAKERS: What was one of the most important things you learned working on the film, "Counting from Infinity – Yitang Zhang and the Twin Prime Conjecture"?
David Bowles: Aside from being awed by Zhang's humble genius, it was inspiring to me that he used music to ground himself, while a part of his brain was computing these abstract concepts. I appreciated George Ciscery's ability to present this complex material in an engaging manner!
STUDENTFILMMAKERS: What advice can you share with students and first-time filmmakers about collaborating with film composers on their thesis films and start-up film projects?
David Bowles: The composer is a storyteller in their own way. First of all, the filmmaker needs to present a storyboard which is more or less complete, otherwise the composer might not be aware of the cinematic structure in mind. Visual and audio textures need to match, or when contrasting, to provide subtext. [Imagine a Western US battle scene set to spare traditional Asian music, and how the audience might interpret that. Or, a static nature scene set to heavy metal!] Don't rely on Hollywood stereotypes of scoring and themes; they've been done already. If the movie is multi-cultural, do your homework and integrate the styles without sounding clichéd.

Production still of a tracking session with Chanticleer (www.chanticleer.org) for the Voces8 "Live from London" festival, with video production by Tritone Media. Pictured is Philip Wilder, Executive Director; Tim Keeler, Music Director and David Bowles, audio engineer. Watch the video below.

David Bowles, "Golden Ears", specialises in 3D audio recording and mixing. David's productions have won the Grand Prix du Disque, Gramophone Magazine Editor's Choice; been nominated for GRAMMY (Best Orchestral Performance) and JUNO (Classical Album of the Year: Vocal or Choral) awards; a Best Orchestral Performance award from the "Just Plain Folks" awards, Stereophile 10/10, American Record Guide Critic's Choice, MusicWeb International's Record of the Year and other honours. He is the owner of Swineshead Productions, LLC.
Web: www.swineshead.com
LinkedIn: www.linkedin.com/in/swineshead
Twitter: Swineshead_LLC
Facebook: www.facebook.com/pages/Swineshead-Productions-LLC/234562395015
Skype: david_vr_bowles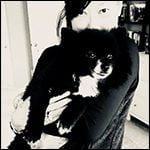 Interview conducted by Jody Michelle Solis. Associate Publisher for StudentFilmmakers Magazine (www.studentfilmmakers.com), HD Pro Guide Magazine (www.hdproguide.com), and Sports Video Tech (www.sportsvideotech.com) Magazine. "Lifelines, not deadlines. Motion Arts. Fusion Everything." If you're in Dallas, sign up for Jody's Yoga Class.