Mike Sale, ACE most recently edited "Spenser Confidential" for director Peter Berg. He previously edited "Skyscraper" and the comedies, "We're the Millers" and "Central Intelligence" with director Rawson Marshall Thurber. His additional recent credits include director Todd Phillips' "The Hangover Part II" and Paul Feig's blockbuster hit, "Bridesmaids," for which he earned a 2012 Eddie Award nomination from the American Cinema Editors. 
 Sale also served as an additional editor on "I Love You, Man," "Forgetting Sarah Marshall," "Superbad," "Undercover Brother, and "Nutty Professor II: The Klumps." For television, he edited the drama series "Judging Amy" and has served as assistant editor on numerous shows, including "L.A. Law," "Northern Exposure" and "The Wonder Years."
StudentFilmmakers Magazine: What was one of your most favorite scenes to edit and why?
Mike Sale, ACE: I loved cutting the "Kissing" scene in "We're the Millers." It came together so easily and was immediately funny. I love the awkward tension and the way the scene builds comedically. It was super fun to screen with test audiences.
StudentFilmmakers Magazine: What was one of the most important things you learned while editing the comedy feature film, "Bridesmaids" (2011)?
Mike Sale, ACE: "Bridesmaids" was a film that reminded me that it is important to have strong characters and clear character arcs. We had so much funny stuff to work with that making "Bridesmaids" funny was never really the task. Making sure that you cared about all of the characters and that it was still funny was the mission.
StudentFilmmakers Magazine: What was one of the most challenging problems solved while in post-production?
Mike Sale, ACE: I like to think that the job of Editor is to elevate material. So, I don't really look at things as "problems" per se. But, on most of the comedies that I have worked on, the best version of the film is usually the one that has a very even tone. The world feels consistent, the characters feel like they belong in that world and the comedic choices don't "break" the characters. That balance is usually the key to a great comedy. Sometimes finding that balance can be hardest problem to solve.
StudentFilmmakers Magazine: If you could share your Top 3 Film Editing Tips for student filmmakers and aspiring film/video editors, what would they be?
Mike Sale, ACE:
 Tip #1. Make sure you live your life, especially while you're young. Study storytelling, art, music, dance, theater. Read. Sing. Paint. All forms of art are used in filmmaking. They all come together in the Editing Room.
Tip #2. Make every choice count. Make every decision count. Make every edit count. Continue to push and think critically throughout the entire process.
Tip #3. Learn how to collaborate. Most filmmaking is not a solo endeavor. The best films I have ever worked on required creative input from a group of talented people.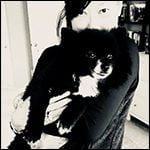 Interview conducted by Jody Michelle Solis. Associate Publisher for StudentFilmmakers Magazine (www.studentfilmmakers.com), HD Pro Guide Magazine (www.hdproguide.com), and Sports Video Tech (www.sportsvideotech.com) Magazine. "Lifelines, not deadlines. Motion Arts. Fusion Everything." If you're in Dallas, sign up for Jody's Yoga Class.