A chemist turned audio engineer and musician, Mark Sarisky has worked more than 35 years in the music industry as a producer and engineer and has several gold and platinum certified recordings to his credit. He also has 12 years of academic experience as a professor and director of audio technology programs he developed. Mark became interested in recording technology while working at NASA's Goddard Space Flight Center in the early 80's. Since leaving the commercial studio business, he has served as a professor of Audio Engineering, Technology and Production at American University and the University of Texas at Austin. In addition, he has served as the Academic Program Director for Audio Production at the Art Institute of Austin.
STUDENTFILMMAKERS: Can you tell us about your path from chemist to audio engineer? 
Mark Sarisky: Music was always a direction I wanted for my life. But I knew that I had to have a backup plan that would make it possible to "pay the bills," if music could not. I was very successful in high school chemistry and thought I might even choose to go to medical school, so I majored in Chemistry in college. Well, an internship at NASA made me more interested in Physical Chemistry than medicine – so grad school!  While pursuing a PhD in Chemical Physics at Penn., I kept the music thing going by playing in bands and experimenting with music technology. Physical chemistry required me to develop a lot of skills; computer programming and interfacing, wave mechanics, optics, electronics, going days without sleep, and even the skills of a machinist. All of which translate into audio engineering, when combined with my love and practice of music. I could see that as a performer, I might starve, but I was getting a lot of work as an engineer and recordist. So, I made the next step toward producer and became a partner at a commercial recording studio. Thousands of recordings and such later. Here I am.
STUDENTFILMMAKERS: What is the relationship between music and image in motion pictures? What is important?
Mark Sarisky: Just as images can deepen our emotional response to music and expand the storytelling impact of songs, sound (not just music to most people) can supercharge the emotional impact of images and the stories they tell. Music can heighten our emotional reaction to images and intensify our understanding of visuals in a completely symbiotic way. Back in 1992, some unknown named George Lucas is quoted, "Sound is half the experience in seeing a film," he says, "That's why I have been bothered by the poor sound reproduction in many theaters and most homes." Well, music and how it sounds will only be as good as the source – the composer and the recording. If you want that symbiotic emotional response, start with quality ingredients and get cooking.
STUDENTFILMMAKERS: What was one of the most important things you learned in the studio?
Mark Sarisky: To value performance over perfection. Do not fix everything – some 'mistakes' are just cool, even better than what was expected. Human artistry comes from the fact that we are not perfect.
STUDENTFILMMAKERS: If you could share your Top 3 Tips for student directors on workflow and collaborating with film composers, what would they be? 
Mark Sarisky:
Tip # 1: COMMUNICATION. Keep the composer and other sound creation people in the loop as to changes in what you are doing in the production. Communication is collaboration!
Tip # 2: Get the composer finished scenes to work with. Some composers can work with rough cuts, but the best results seem to come from compositions developed and orchestrated to 'as close to' final cuts. Remember that it is easy to change the time of a piece of audio, but that does not mean it will still have the same effect.
Tip # 3: Pick your songs early in the process if there is going to be commercial music used. This will solidify the composer's approach to his contribution. Remember the difference between songs and film music – they can serve the same or different purposes… But come with different costs. And one is often unchangeable, while the other is flexible.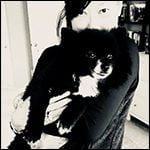 Interview conducted by Jody Michelle Solis. Associate Publisher for StudentFilmmakers Magazine (www.studentfilmmakers.com), HD Pro Guide Magazine (www.hdproguide.com), and Sports Video Tech (www.sportsvideotech.com) Magazine. "Lifelines, not deadlines. Motion Arts. Fusion Everything." If you're in Dallas, sign up for Jody's Yoga Class.
Recommend

0

recommendations
Published in Audio, Interviews