"Unforgotten", Experimental CG Animated Documentary
Q&A with Sujin Kim
Sujin Kim is a visual artist, filmmaker, and tenure-track assistant professor of 3D Animation at Arizona State University. Kim received her MFA in Experimental Animation at California Institute of the Arts. Her experimental films have been exhibited and screened at many film festivals around the world including 2019 Annecy International Animated Film Festival. Her 3D animation, "Unforgotten", received the Gold Medal at the 48th Student Academy Awards in the Animation category. She is also a recipient of the ASIFA-Hollywood Animation Educators Forum Scholarship, Jules Engel Scholarship, Vision Ewha Artist Award, and Adobe Prize at 2019 Ewha Media Art Presentation. Her commercial CG projects include collaborations with Roc Nation, Epitaph Records, and Warner Music UK.
Can you share with us your reasons for choosing Animation to tell your documentary story?
Sujin Kim: I think the most powerful visual language that Animation as a medium can display is Magical Realism. Animation allows me to deliver someone's trauma or tragic events via metaphorical and indirect imageries and motions rather than typical realism and exact reproduction of a factual event. "Unforgotten" tells tremendously tragic wartime sexual violence that happened to the most vulnerable human beings during World War II. In delivering such a sexually traumatic event to the audience, I did not want to display women's bodies as a medium to depict sexual violence. One of the truly unique aspects of "Unforgotten" is that it can tell the tragic story of those women exposed to forced sex slavery without focusing on the violence committed to them. Even without one single violent image, the audience can see victims' physical and mental pains and life-long trauma in the film. The power of Animation that allows magical realism helped me to find an alternative visual language that prevents the "Comfort Women" survivors from being re-traumatized through media content.
Can you tell us about your decision to use real interviews instead of voiceovers to tell your story? What was the process like?
Sujin Kim: "Comfort Women" is the euphemism for sex slaves who suffered from sexual slavery at Comfort Stations worldwide committed by the Japanese Imperial Army during World War II. Since the first testimony was given to the world by one of the survivors Hak-sun Kim in 1991, the "Comfort Women" issue has been one of the most critical political and social topics in South Korea. The issue has been the key reason for strained ties between South Korea and Japan.
In 2015, the former South Korean President Geun-Hye Park signed an agreement with Japan to remove a comfort woman statue in front of the Japanese embassy in Seoul and end any future demand for reparations and criticism of Japan on the "Comfort Women" issue. This Blue House decision caused huge public outrage in South Korea because the agreement was a top-down imposed decision that didn't include the voices of the victims. This unthoughtful and unilateral decision between two governments in 2015 caught my attention to the voices of the victims that were excluded under the social power structure. I have since thought about making a film that is victim-centered approach and committed to giving power to the voices of the victims.
In 2018, when I was in the United States, the new South Korean administration canceled the imposed former agreement between governments while demanding Japan to empower the survivors as engaged participants in the process of negotiation. That caused huge political tension between South Korea and Japan. The critical political situation led me to research the "Comfort Women" issue in depth through which I had approached numerous oral testimonies given by "Comfort Women" survivors.
How did you approach aesthetic decisions for the most dramatic moments of the film? Can you describe your process?
Sujin Kim: I decided on my approach to aesthetics in this film based on my criticism of other films about the same topic, "Comfort Women." I think filmmakers should respect someone's real-life story and trauma delivered through their films. Filmmakers should be thoughtful about their visual language when depicting someone's memory and pains. When I decided to make an animation about "Comfort Women," I watched almost every film, documentary, and Animation about "Comfort Women." I found that many of them bluntly illustrated how violently those victims were sexually abused and cruelly tortured by soldiers. I thought their way of displaying sexual violence was highly objectifying and visually consuming women's bodies and traumas. I think the easiest way to attract audience attention to a film that tells someone's trauma is to display violence and pains vividly with blood and broken mental health. I did not want to take the cliché in approaching survivors' life-long traumas via film language. Instead of going straight up to simple reproduction of the survivor's memory, I tried to create symbolic and poetic imageries that reflect the victims' status of mind and shadow of a tragic historical event.
What were some of the major challenges of making "Unforgotten", and how did you overcome the challenges?
Sujin Kim: "Unforgotten" is my thesis at CalArts (California Institute of the Arts). Unfortunately, COVID-19 broke out in my senior year, 2020, just three months before my graduation. Most of those working on their theses suddenly could not go to school and lost our access to facilities and resources necessary for our animation- making. Most importantly, sudden isolation and transition to an unfamiliar virtual system without having enough time to prepare for those changes put our animation production on pause. Everyone did not know what to do and when we could go back to school to finish our projects. Many of us were losing motivation to finish our theses. We had to adapt ourselves to a new virtual system within a very short period.
I could overcome those challenges and finish my project during the COVID-19 surge because I had to keep all my promises. "Unforgotten" was selected as one of the animation projects supported by ASIFA-Hollywood's Animation Educators Forum Scholarship. Also, I promised the War and Women's Human Rights museum in Korea to complete this project when I asked for permission to use the voices of "Comfort Women" survivors in this film. Every time I found myself losing motivation, I tried to remind myself that I am using significant historical testimonies in my film, and I have people supporting me and waiting for me to complete my animation, "Unforgotten."
In your own words, what is the message of "Unforgotten"? What advice would you give to students of storytelling, animation, and documentary filmmaking?
Sujin Kim: When I was developing my film idea for "Unforgotten," I was fascinated by the voices of the survivors and their will of resistance that I could feel through their testimonies. I thought the archived testimonies by the Korean government were strong evidence to show that the "Comfort Women" survivors were not only victims but also brave human rights activists who have tried to stop women from being sacrificed sexually during wartime. I think the important message of "Unforgotten" is the victims' bravery and their lifelong commitment to women's human rights. I would like to see more student filmmakers listening to people who have been excluded and marginalized in society and empowering the voices of those people through their films. I think filmmaking is an amazing activity to make this world less exclusive and more inclusive.

Interview conducted by Jody Michelle Solis. Publisher & Editor, StudentFilmmakers Magazine (www.studentfilmmakers.com), HD Pro Guide Magazine (www.hdproguide.com), and Sports Video Tech Magazine (www.sportsvideotech.com).
"Lifelines, not deadlines. Motion Arts. Fusion Everything."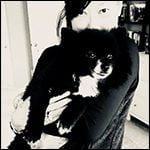 Recommend

0

recommendations
Published in Directing, Documentary, Festivals, Interviews