Yesenia is a Director of Photography based in both Austin and Houston. She specializes in documentary and commercial work and is experienced with a wide range of production styles; she's been in the industry since 2012. Prior to being a DP, she owned and operated a fine art print business and had worked with clients such as Campbell Ewald, Ogilvy, TMP Worldwide and many others. During this time, she had the opportunity to take on hybrid projects which included photography and video aspects. That opened her eyes to a whole new way of being creative.
How did you get into being a drone pilot?
Yesenia Rodriguez: In late 2013, my boyfriend had purchased DJI's Phantom 1 drone. As I watched him fly it around the yard, I thought it looked like fun, so I said, "Let me try…." This particular drone did not have a camera, but it did have a mount for the use of a GoPro. While I did book a few jobs using this drone, the FAA hadn't yet established rules or guidelines for being a professional drone pilot/operator. But once they did, I studied and took the Part 107 test and passed.
What would you say are the most important skills every drone operator needs to succeed?
Yesenia Rodriguez: Almost anyone can fly a drone, but to me the most important skills a drone operator need are attention to detail, communication and cool under pressure.
When it comes to getting certain kinds of shots, what are your preferred camera settings, frame rate, and resolution that you like to fly and operate your drones?
Yesenia Rodriguez: Typically, I shoot whatever the Director or Director of Photography ask for, but 95% of the time, I shoot the standard; 23.976fps, 1/50, 100-800 ISO. And PAL for any jobs booked with clients outside the USA.
How did you navigate and keep active and creative during the past COVID pandemic months?
Yesenia Rodriguez: I live in Texas, and two weeks into the COVID shutdown, I received an inquiry for a drone shoot. After speaking with the producer in regard to in-place COVID protocols, I booked the gig. We were in communication by phone and texting throughout the shoot, we never saw each other, and I simply shipped the media via FedEx. And I thought to myself, this will be the new normal way of operating.
I managed to travel for shoots throughout 2020, but only by driving, no sets or studio. Because of travel restrictions or budget restrictions, all of my shoots have been only with myself and a visual observer. I'd have a pre-production zoom or phone call with clients, they email a shot list, and we decide on a day where the weather is conducive and either upload the clips or ship drive off.
If you could share 3 Drone Operating Do's and 3 Drone Operating Don'ts, what would they be?
Yesenia Rodriguez:
3 DO's:
#1.  Practice, practice, practice. You can never have too much practice.
#2. Stay on top of your flight and maintenance log as well as firmware updates.
#3. Critique your own work, both flying and photo/video you capture.
3 DON'TS:
#1. Don't be in a rush.
#2. Don't fly without insurance. Even though the FAA does not require you to have it, you should.
#3. Don't be afraid to say, "No," to a client who is pushing for a shot that isn't safe or legal.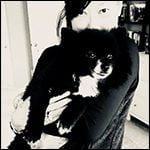 Interview conducted by Jody Michelle Solis. Associate Publisher for StudentFilmmakers Magazine (www.studentfilmmakers.com), HD Pro Guide Magazine (www.hdproguide.com), and Sports Video Tech (www.sportsvideotech.com) Magazine.
"With the rapid application of the changing technologies, we are all students."