John Hondros is Lecturer in Media and Communication in the Department of Sociology at City, University of London. Prior to his academic career, he held various senior roles in the digital media industry, pioneering the development of multiplatform television and Internet video internationally.
StudentFilmmakers Magazine: Has COVID-19 changed the dynamics of distributing video content on the web, and if so, what could be the longer-term effects?
John Hondros: I think it is too early to draw any conclusions, but one possible longer-term effect might concern censorship. YouTube announced recently that they were removing content that contradicted World Health Organization statements concerning the virus. Although this is in line with their earlier move to crack down on videos spreading what they consider misinformation, the pandemic might help maintain the momentum of this policy.
StudentFilmmakers Magazine: What kinds of effects do you see online distribution of video will have on the upcoming election?
John Hondros: I assume you are referring to the US elections in November.  While I'm in the UK, I followed the last US presidential election very closely, and one thing that struck me about that election was the way candidates and non-mainstream voices were able to use online video to bypass mainstream media and get their message out. Since that time, it appears that non-mainstream political videos have increased in sophistication, and therefore, so may their impact, although greater censorship may be a counterbalance to this.
StudentFilmmakers Magazine: What kinds of mistakes do you feel video makers make when distributing online? What suggestions would you make for video makers in today's web?
John Hondros: Developing and actively maintaining an integrated online and offline distribution network of multiple platforms and partners, while hard work, will help increase the chance of gaining an audience compared to simply uploading to YouTube and hoping for the best.  This means not only having social media accounts for your production on all the major platforms but actively engaging with commenters there and continually adding content related to your production to maintain engagement.  It also means reaching out to relevant websites, such as online groups or local newspapers, who might have an interest in your production's topic and embedding or linking your production to them.  Finally, since I don't really believe in drawing a sharp online/offline distinction, engaging with local offline venues to show your work, such as local community groups, should also be considered and the audience made aware of your online presence as a place to continue engagement afterwards if they are interested.
Book Spotlight
Ecologies of Internet Video:
Beyond YouTube, 1st Edition
Written By John Hondros
This book explores the complex, dynamic, and contested webs of relationships in which three different groups of video makers found themselves when distributing their work on the Internet. It draws upon both the Deleuzian notion of "assemblage" and Actor-Network Theory, which together provide a rich conceptual framework for characterizing and analysing these webs. The groups examined are a UK video activist project, a community of film and television fans originating in the US, and an association of US community television producers.
Rather than taking YouTube as its point of departure, this book centres on the groups themselves, contextualizing their contemporary distribution practices within their pre-Internet histories. It then follows the groups as they drew upon various Internet technologies beyond YouTube to create their often-complex video distribution assemblages, a process that entangled them in these webs of relationships.
Through the analysis of detailed ethnographic fieldwork conducted across a period of several years, this book demonstrates that while the groups found some success in achieving their various goals as video makers, their situations were often problematic and their agency limited, with their practices contested by both human and technological actors within their distribution assemblages.
Order your copy of the book today!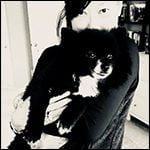 Interview conducted by Jody Michelle Solis. Associate Publisher for StudentFilmmakers Magazine (www.studentfilmmakers.com), HD Pro Guide Magazine (www.hdproguide.com), and Sports Video Tech (www.sportsvideotech.com) Magazine. "Lifelines, not deadlines. Motion Arts. Fusion Everything." If you're in Dallas, sign up for Jody's Yoga Class.