Tony Stark is a documentary filmmaker, executive producer and former BBC commissioner with a 30-year career making high profile documentary films and series for broadcast television, specializing in investigative filmmaking. His films have been shown on the BBC, Channel Four, ITV, Al Jazeera, American PBS channels and many European TV channels. His programmes have been nominated for several industry awards: a BAFTA, the Foreign Press Association Media Awards, the Association for International Broadcasting and the San Francisco International Film Festival.
StudentFilmmakers Magazine: Can you tell us about some of the changes in documentary filmmaking that you've seen over the years?
Tony Stark: When I started making films in the UK in the early 1980s, the only outlets for documentaries were Britain's 3 mainstream broadcasters. The internet and online outlets for factual films weren't even pipedreams. Everything was shot on very expensive 16mm film, including news stories, so you had to think very hard about exactly what shots you wanted – a very good discipline for a filmmaker. It was much too costly to shoot anything that moved! In those days, the majority of film-makers were employed by a broadcaster (as I was) and there was no significant freelance market or independent sector. Today's factual film-making landscape is unrecognisable: the profession has been casualised – full-time jobs in big organisations replaced by the insecurity of the modern freelance market with most producer/directors selling their skills and moving from job-to-job in a thriving independent market. Filming stories is also so much easier than it ever was when I began. A director in those days would never pick up a film camera and shoot – not only was there a long training needed to effectively use a 16mm film camera, but the profession was unionised, and the paths taken by camera operators and directors didn't cross for fear of provoking a strike. Today you can pick up an easy-to-use digital camera or even your iPhone and shoot a documentary. Of course, getting good results and shooting editable images is more of a challenge and still needs training. Another big change, as budgets have declined in the industry, is the skillset required of modern filmmakers. In the 80s producer/directors did just that – produce and direct films. Today multi-skilling makes you much more employable. Filmmakers who can produce, direct, shoot, record sound and even edit, are very much in vogue. Of course, the other huge change is the rise of the internet and the explosion of outlets for factual films. I don't think there's ever been as much opportunity for factual filmmakers as there is today. But alongside that is the insecurity of the current freelance world. So, if you are thinking of becoming a documentary filmmaker, my advice is find a bread-and-butter job that will give you time off to make films – at least until you find your feet and gain a reputation. Otherwise the inevitable down times between jobs are going to be very hard to survive financially.
StudentFilmmakers Magazine: What is the most challenging aspect of documentary filmmaking? 
Tony Stark: The toughest aspect of the factual filmmakers' job is the need to wear several hats at once, to be skilled at doing different jobs at the same time and paying attention to them all at once.  It's simply not enough to have a directorial vision. You also have to be an effective scheduler of people's time to avoid overruns and overspends. You must be a good manager, sensitive to the needs of your crew so that you get the best out of them rather than working them into the ground. And you need to develop several keen antennae: an awareness of the ethical pitfalls that can bring unwelcome publicity down on your heads; an awareness of how the law affects both the making and the showing of your film; and an awareness of the core editorial principles of the online platform or broadcast outlet for which you are making your film. You also have to be a good collaborator – knowing when to lead and when to listen when working with other creative individuals. And all that is before you add on, as I just mentioned, the shooting, sound recording and editing skills that are often also part and parcel of a filmmakers' job. You have to be a determined all-rounder to succeed.
StudentFilmmakers Magazine: What was one of the most important things you learned while working on location?
Tony Stark: Never work in foreign countries – especially in areas of conflict – without a local fixer on your team. Informed local knowledge is vital to the success of any project and can sometimes be vital for guaranteeing the safety of your crew. By understanding cultural norms and by acting as a reassuring local voice, a good fixer is worth their weight in gold. They've certainly got me out of tight spots – defusing tense stand offs and preventing situations from getting out of hand. So, choose the person you work with on the ground with great care.
StudentFilmmakers Magazine: If you could share your Top 3 Documentary Filmmaking Tips for aspiring filmmakers, what would they be?
Tony Stark:
(#1.) Enter the field of filmmaking with your eyes open: before taking this step, speak to established filmmakers to discover the upsides and the downsides of working as a documentary filmmaker and the attitude you need to cultivate to succeed in the profession.
(#2.) Don't be an egotist. Fortune tends to favour filmmakers who learn early on that professional relationships count as much as does directorial vision. An individualistic approach might work in newspaper and magazine journalism, but factual film-making needs humility, an endless willingness to learn and, above all else, a realisation that the best films are a composite of several people's talents. In short, it's always worth listening to advice – and that's especially so during your edit. Outsiders viewing your film for the first time really can help you improve your story telling.
(#3.) Learn the difference between a written narrative – and a film narrative. Words might be top dog in the former but in documentary they are only part of the wider visual and audio palate from which you construct a narrative. If you try to make your commentaries drive the narrative, you've misunderstood the process of making factual films.


Book Spotlight
The Insiders' Guide to Factual Filmmaking is an accessible and comprehensive 'how to' guide about the craft of making documentaries for TV, online or social media. Filmmaker Tony Stark distills a long career at the BBC and as an independent producer to explain the conceptual, visual, editorial and organisational skills needed to make impactful and stylish factual films.
Interviews with top industry professionals in the UK and US – commissioners, executive producers, filmmakers, strand editors and media lawyers – add valuable insight and authority to this book. For more experienced filmmakers, The Insiders' Guide tells you how to get the green light for undercover investigations, how to tell film stories online and on social media, and how to budget a factual film.
This is a key text for anyone who wants to succeed in the rapidly changing, competitive freelance markets in Britain and America. It provides expert guidance to students on filmmaking courses, journalists wanting to move from print to video and non-professionals with an interest in film-making. Whatever the final destination of your film – and whatever the budget – The Insiders' Guide providesa vital roadmap.
The book's accompanying website is a 'show-me' resource for new directors: with 24 specially-shot film clips illustrating the key rules of filmic grammar and sequence shooting – together with downloadable versions of essential production forms.
Order your copy of the book, The Insiders' Guide to Factual Filmmaking, today at the Student Filmmakers Online Store.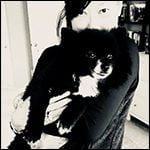 Interview conducted by Jody Michelle Solis. Associate Publisher for StudentFilmmakers Magazine (www.studentfilmmakers.com), HD Pro Guide Magazine (www.hdproguide.com), and Sports Video Tech (www.sportsvideotech.com) Magazine. "Lifelines, not deadlines. Motion Arts. Fusion Everything." If you're in Dallas, sign up for Jody's Yoga Class.