(Pictured above: Bob Levy with film director Sean Anders.)
StudentFilmmakers Magazine: Can you share with us some of your insights on television development, and the importance of the development stage?
Bob Levy: Development is about creating the blueprint of a TV pilot or series. You can't build a building without a blueprint, and you can't make a TV show without spending months or years honing the concept, characters and stories. It takes a team a people — the writer/creator, producers and network, studio and production company development execs — evaluating and improving the creative material throughout every stage of development, from concept to pitch to script to pilot to series. Development is primarily about two things: identifying a great idea and finding the best possible writer to execute that idea into pilot script and series form.
StudentFilmmakers Magazine: What was one of the most important things you learned while working on the development of a new episodic television series?
Bob Levy: As hard as you try, at the end of the day, development is a form of alchemy. All the stars have to align in just the right way — the concept, the writer, the written material the writer creates, the director, the cast, and the right cultural timing — for a TV series to work, and as hard as development professionals try to control all those elements, often there's just a fair amount of luck involved.
StudentFilmmakers Magazine: What was one of the most challenging problems solved?
Bob Levy: The most challenging problem I've encountered in TV development is the combination of abject failure on the one hand and the utter conviction that despite failing, there's a successful TV series in there somewhere. Both Gossip Girls and Pretty Little Liars took five years each and three separate iterations each (meaning two high priced failures) before we got the project right. Despite our setbacks, we knew we had hit shows in both cases, and we kept on persevering until we, finally, thankfully, got them right.
(Pictured right: Bob Levy with film director Sean Anders.)
StudentFilmmakers Magazine: If you could share your Top 3 Development Tips for students and aspiring filmmakers and storytellers, what would they be?
Bob Levy:
Tip #1: If you're on the selling side of the development process (meaning a writer, producer, or studio or production executive), your pitch has to be great. Despite the overwhelming demand for content from more outlets than ever before the marketplace is more competitive than it's ever been. Sweat the pitch development process. On some of our projects, we've spent six months or more honing and improving the pitch. If the pitch isn't great, ask yourself if it's not just a flaw of the pitch, but rather if the underlying concept, characters and stories aren't working. Go back and fix those. The pitch has to sing.
Tip #2: If you're on the buying side of the development process (meaning a network development exec), remember that most of your job is simply placing bets. Your job is to pick the horses — the concepts and writers — who you believe are going to win the race. Once you've bet on your horse, you can't run the race for them. You have to empower the writer/creator to run that race. Similarly, you can't hammer the writer's work into shape if the writer and the concept itself don't inherently want to take that form. If you bet wrong, cut your losses and move on. Don't think you can bend something into a shape it doesn't want to go in.
Tip #3: Success in TV development isn't just about having one great idea for a show or even a handful of great ideas. You have to be pragmatic and learn how the business of Hollywood works, then work within the industry to earn the standing to have your ideas taken seriously and valued. There are different paths if you want to become a writer or a producer or a TV development executive, and you have to study how people work their way into those jobs and rise up to a level where the industry wants to hear your ideas. Study the industry, learn the actual processes Hollywood uses to identify talent and concepts, and work diligently to succeed on Hollywood's terms. Success is often less about a great idea and more about the years of hard work to get the chance to have a great idea heard and valued.
Bob Levy has worked in television for more than 30 years and has been practicing development at the highest levels of the television industry for 25 years. He is best known for developing and executive producing the hit shows Gossip Girl, The Vampire Diaries and Pretty Little Liars. He also currently serves as a lecturer at UCLA, teaching TV development in the Producers Program of their graduate film school.
www.tvboblevy.com/tv-film
www.tft.ucla.edu/2015/01/bob-levy
Book Spotlight
Television Development
How Hollywood Creates New TV Series
By Bob Levy
"Anyone who hopes to create a hit show needs to learn how to write and how to navigate the Hollywood TV development process. Levy's book is the only book that explains the Hollywood development process in detail, and it's awesome!"
—Kevin Williamson, Creator of Tell Me a Story and Dawson's Creek; Co-creator of The Vampire Diaries; Writer of Scream
Development is a large and central part of the American TV industry, and yet the details of how it works—who makes development decisions and why, where ideas for new shows come from, even basics like the differences between what TV studios and TV networks do—remain elusive to many. In this book, lecturer and acclaimed television producer Bob Levy offers a detailed introduction to television development, the process by which the Hollywood TV industry creates new scripted series. Written both for students and industry professionals, Television Development serves as a comprehensive introduction to all facets of the development process: the terminology, timelines, personnel and industrial processes that take a new TV project from idea to pitch to script to pilot to series. In addition to describing these processes, Levy also examines creative strategies for successful development, and teaches readers how to apply these strategies to their own careers and speak the language of development across all forms of visual storytelling. Written by the renowned producer responsible for developing and executive producing Gossip Girl and Pretty Little Liars, Television Development is an essential starting point for students, executives, agents, producers, directors and writers to learn how new series are created. Accompanying online material includes sample pitches, pilot scripts, and other development documents.
Order your copy of the book, "Television Development," at the StudentFilmmakers Online Store >>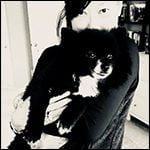 Interview conducted by Jody Michelle Solis. Associate Publisher for StudentFilmmakers Magazine (www.studentfilmmakers.com), HD Pro Guide Magazine (www.hdproguide.com), and Sports Video Tech (www.sportsvideotech.com) Magazine. "Lifelines, not deadlines. Motion Arts. Fusion Everything." If you're in Dallas, sign up for Jody's Yoga Class.
Recommend

0

recommendations
Published in Development, Film Business, Interviews