ON-CAMERA AUDIO
Award-Winning Filmmaker/Producer
Carey Missler Talks Beachtek
Interview conducted by Jody Michelle Solis
StudentFilmmakers Magazine catches up with Carey Missler, certified, licensed drone pilot and award-winning filmmaker/producer at DCD Productions.  (www.dcdproductions.ca).
What differentiates Beachtek from other similar on-camera sound devices?
Carey Missler: I have been using Beachtek products for about 5 years for audio for movies and corporate shoots. The Beachtek products never disappoint. The audio is always crystal clear, and the products have great preamps.
What is your set up procedure and quick tips for best quality sound? 
Carey Missler: Usually now my set up is with my RED Camera. Can also be used on any other cinema or DSLR camera with a 3.5mm mic jack. Simple. I always make sure my levels are adjusted as needed and do a few sound tests before recording.
Which Beachtek devices do you own?
Carey Missler: I have the DXA RED and the DXA CINE, both are amazing products.
What kinds of shooting situations do you use Beachtek and where has it been especially helpful?
Carey Missler: I love using Beachtek audio to capture ambient sounds for example of nature. I also love using the DXA RED for interview setups as we shoot a lot of interviews.
If you can share your insights or a piece of advice for filmmakers and storytellers around the world, what would it be?
Carey Missler: If you have an idea just go and do it. Don't worry about budget. If your passionate about something just go and film, it. It will always turn into something good. Don't let anybody tell you that you can't do something…
Subscribe to StudentFilmmakers Magazine
Print Subscription >>
Digital Subscription >>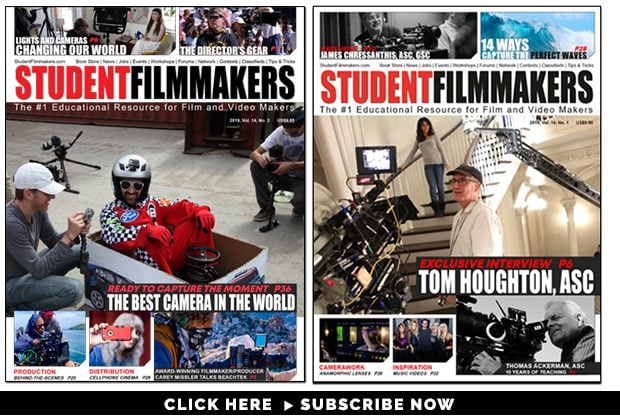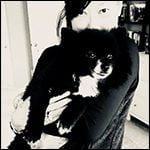 Jody Michelle Solis serves as Editor-in-Chief for StudentFilmmakers Magazine (www.studentfilmmakers.com) and HD Pro Guide Magazine (www.hdproguide.com). She enjoys content creation, shooting/editing video, and teaching dance/yoga.