Producer / DP / Editor specializing in corporate brand films, cinematic marketing videos, commercials, and drone cinematography. FAA Part 107 Certified Drone Pilot with over 20 years shooting and editing for a variety of clients, including: MotoAmerica, Kennedy Space Center, ESPN, Disney's Yellow Shoes Creative Group, Hilton Grand Vacations and many more. Steve Radley's 2014 short documentary, "The White House Overture," was nominated for Best Short Documentary and also Most Inspirational Film in the 2015 Orlando Film Festival. It made it's World Premiere at the Montreal World Film Festival in August 2014.
How did you get into being a drone pilot, and what would you say are the most important skills every drone operator needs to succeed?
Steve Radley: I got my start as a drone pilot wanting to add value to the video productions I was already providing for clients.
The most important skills as a drone pilot in the Film/TV/Video/Photography world are photography and videography skills. It is a flying camera. If you don't have the photography and/or videography skills, develop them first. After that I would suggest to then:  learn the rules, get your FAA Remote Pilot Certificate, then learn how to fly the drone. Flying the drone is essentially important of course, but if you lack the other skills, you won't know the basics to get a good shot.
When it comes to getting certain kinds of shots, what are your preferred camera settings, frame rate, and resolution that you like to fly and operate your drones?
Steve Radley: For the type of projects I work on my drone, camera settings are almost always set at 4k, 23.98 fps, native or lowest ISO, using the correct ND filter to get the shutter to stay 1/48 or 1/50 (180 degrees) with the aperture correctly exposing. Many operators shoot at 60fps for smoothing ramping in post. I have done this when I know I'll be using that as an effect.
A good example for shooting 60 fps to ramp the footage smoother is flying a road race track to show the straightaways and turns. Flying at about 40 mph at 150 ft. or so is great for slow moving coverage of the track. But when you have a long straight you can ramp the footage up faster to get you to the next turn and slow it back to real time. It allows for smoother footage to condense time when you still want to show the whole shot.
Another setting I use is cinematic mode. It slows down the flying controls so they react smoother when turning, ascending or adjusting the camera. A good example to use it in this mode is a reveal of the sunset when flying over trees. Flying forward pointing down at trees at about a 45 degree angle, at the same time start to tilt the camera up and fly up, while still moving forward. This mode produces a very smooth motion to reveal a sunset, building, football field, whatever your subject is. It does take some practice to get it right.
If you could share "3 Drone Operating Do's" and "3 Drone Operating Don'ts," what would they be?
Steve Radley:
Do's:
Follow the rules.
Put safety first.
Know that you will crash.
Don'ts:
Don't fly without checking airspace.
Don't post illegal shots on social media.
Don't stop practicing and learning.
How are you navigating and keeping active and creative during these COVID pandemic months?
Steve Radley: I was fortunate in 2020 to work on a TV show for a touring sporting event. I also had some studio and location shoots. All the COVID protocols that everyone is now familiar with for each instance were put in place for each shoot. Of course the drone jobs were the easiest. It's usually a visual observer and me.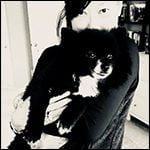 Interview conducted by Jody Michelle Solis. Associate Publisher for StudentFilmmakers Magazine (www.studentfilmmakers.com), HD Pro Guide Magazine (www.hdproguide.com), and Sports Video Tech (www.sportsvideotech.com) Magazine. "Lifelines, not deadlines. Motion Arts. Fusion Everything." If you're in Dallas, sign up for Jody's Yoga Class.