Pictured above: Amedeo D'Adamo with his film students in the AFI Directing class.
StudentFilmmakers Magazine: How have you seen producing for film and video change over the years?
Amedeo D'Adamo: Looking beyond COVID, I'd say it's a great time to break into producing through TV. There are so many opportunities in all the many writers-rooms that've opened up to feed these hungry VOD platforms. In that world, though, there's a specific path. You tend to have to come up through the ranks of the writers, which means there's a very specific set of skills and talents that any creative producer must learn.  By contrast, there are no institutional rules for becoming an independent film producer or for producing a show for the web.
Of course, the other huge development has been the international growth of the public funding system of co-productions in the last decade. Although we don't have much of an education here in the US about how this works, we should really wrap our heads around this new development. If you secure a good story and then partner with a production company in one of these many countries, you'll then gain access to up to 80% of your budget.  And those funds don't need to be paid back. Of course, navigating these funds and credits does require an education in its rules and priorities, but I really think young producers should get familiar with this system. That's why there are a range of co-production experts in the book.
At the same time, it's also a tough time to be an independent film producer, both here and increasingly in the EU. The economics are so hard, and at the moment, power has slid even further out of the hands of the independent producer and into those of the VOD platforms.
To see what I mean just take a look at the deliverables list that Netflix requires. For very good reasons, Netflix is very meticulous about many issues – of continuity, sound design, and so on.  There are cases where a producer delivers a locked picture, it gets reviewed, and then, the producer is surprised to get a long list of things to be corrected, all at her cost. How do you budget for that when inking a deal? For big-budget productions with huge professional crews, this step is not very chancy, but foreseeing these problems on a low-budget production with a small crew is not at all easy. It can be a very high bar to meet.
StudentFilmmakers Magazine: What was one of the most important things you learned on set?
Amedeo D'Adamo: I guess there are two. One is to control the effect you're having on the tenor of the set. I remember my first gig as an AD on a feature. It was a very hard production, and one day, I was complaining at the lunch-table, and the line producer took me aside and just flat-out explained something that maybe should have been obvious to me. She said I had a leadership role, and so I had to project positivity and also not be the emotional center. Simple but very crucial advice for a rookie.
The other point is the importance of being a trustable outside broker and therapist who can help everyone take one step back from the hot furnace of production.  For example, you have to be there when the director-actor relationship fusebox blows. I remember being on a film I'd helped write that had no producer. The credited producer was a guy who'd brought money to the table but had no producing training at all and really no time to even be involved. He was really the executive producer. The director was also a bit, let's say, anxious, and as a result it was a hard shoot, and in the last week, one of the lead actors walked off set.
Well, someone had to deal with it, but we had no producer there. So as the 1st AD and a co-writer, I went and listened to her explain her frustrations. They all needed to be validated, but then I said,  "Look, I'll tell you a secret. Every night after we finish production, you go home, but I go join a small group in the editing room. And we're all really excited when your scenes come on – you light up the screen. I know these last days are hard, but everyone here is really here to support you and make you look and be great. This is a hard shoot, I know, but just speaking as a fan, I think this film will really help you. It might even change your career. If you can just stick it out one more week, I think you'll really be proud of the result."
Obviously I wasn't saying anything amazing. I was just giving her confidence about what she was doing, something actors often need. It's very lonely performing before the camera. But also, I was hoping to get her to look beyond this bad day to the months ahead. And at the premiere she thanked me, saying the talk had reminded her that the film was more than the passing flash-points she was having with a director.
StudentFilmmakers Magazine: What was the most challenging problem solved on set?
Amedeo D'Adamo: For me it's been balancing the roles of director with producer. As director, you live in the moment trying to perfect the shot and the story beats. As producer, you take the long view of completing the film.
As director, you want to spend money and time. As producer, you want to husband it.
As director, you can become blind to the risks you might be putting your team into. As producer, you have to be an adult making sure all these kids are playing safely.
As director, you think of your vision. As producer, you should think like the film's audience, how to get it marketed and distributed and applauded and how to pay back the investors so you can make another film.
I don't think any director should be their own producer, and certainly not on set, because there's some very necessary tensions between the two roles.
If you could share your Top 3 Tips for aspiring producers, what would they be?
Amedeo D'Adamo: First, find a producer whose work you admire and try to work for them for free. Being able to intern for James Shamus, to work with Roger Corman for a few months, to devise a producing curriculum with Thom Mount, Carolyn Pfeiffer, Bob Shapiro and Barbara Boyle – it was invaluable to get into a work situation with an experienced producer  – Thom and Bob ran studios for years – and just watch how they work.  I remember particularly with James and then with Thom how I was amazed by the speed at which they worked. Making decisions, solving problems, negotiating, shifting from practical issues to questions of story.  It's really an arena and a set of work-habits that you have to experience to acquire.  If you can't do that then consider a good program that can speed up your learning curve and get you launched.  Lianne Halfon is an amazing producer who's now brilliantly reinventing the Producing track at AFI. I teach there in the Directing track. Columbia University's program in New York and the Producing program at USC are also very reputable places.
Second, study storytelling. I know everyone says this, but here's a method. Find two or three novels you really love and spend a weekend with each one trying to adapt it. At a minimum make a 3- to 5-page outline to find the story, then maybe turn a favorite section into 5 or 6 scenes. The main point is to dive into the structure of a story you love, to live inside it and see how it might or might not fit the screen. Just doing that exercise alone will show you so much about drama, but it also might start you on the path to acquiring rights, a trained writer and then making the book into a film.  And besides learning more about story, you'll also learn more about your own fascinations. You don't always really understand what genres, themes, issues and tone excite you and why. It can help to make a concerted effort to work that out more clearly.
Third, take an acting class. Get up and perform and dare to be bad. Feel the risks of that kind of work. It's really the only way you can learn how delicate, difficult and other-directed acting is, how full of insecurities and how lonely the role can be, and that's something you absolutely have to know if you're going to empathize with actors. That matters because if you're ever a creative producer then once a production is up and running, the actors will probably be the main people you'll be responsible for.  And if any of these actors are Stars, well then those are probably also the most important relationships you'll need to cultivate from film to film.

Pictured above: Amedeo D'Adamo running a traveling Story Creation program in Italy.
Book Spotlight
Producing for the Screen
Edited By Amedeo D'Adamo
Producing for the Screen is a collection of essays written by and interviews with working producers, directors, writers, and professors, exploring the business side of producing for film and television.
In this book, over 30 industry professionals dispel myths about the industry and provide practical advice on topics such as how to break into the field; how to develop, nurture, and navigate business relationships; and how to do creative work under pressure. Readers will also learn about the entrepreneurial expectations in relation to marketing, strategies for contending with the emotional highs and lows of producing, and money management while pursuing producing as a profession.
Written for undergraduates and graduates studying filmmaking, aspiring producers, and working producers looking to reinvent themselves, Producing for the Screen provides readers with a wealth of first-hand information that will help them create their own opportunities and pursue a career in film and television.
Order the book, "Producing for the Screen", at the StudentFilmmakers Online Store >>
Amedeo D'Adamo is the editor of Producing for the Screen (2019), the next book in Focal Press's PERFORM series. He currently teaches in the Directing concentrate at the American Film Institute in Los Angeles and at the Universita Cattolica in Milan and Brescia.  He was the original architect and ran the E.U.-funded traveling Feature Development Program Puglia Experience (2008 – 2011) and was the founding Dean and then President of the Los Angeles Film School, where he also co-created and ran the Feature Film Development program.  He has also taught at many universities and labs including Royal Holloway, Universita Svizzera and the University of Zurich.  With his wife Nevina Satta he designed and ran both the University Feature Development Lab and the University Doc Lab for the Locarno Film Festival.  Together they also co-founded The Traveling Film School, a non-profit organization that provides free film and theater training to children in underdeveloped regions; it has built small tuition-free film-schools in Cameroon and Sardinia.  Amedeo's last book Empathetic Space on Screen (2018: Palgrave Macmillan) is about how to use production design, locations, cinematography and soundtrack to reveal a character.  He is also a filmmaker whose features have been to Festivals such as Rome, Miami, Austin, Torino and others.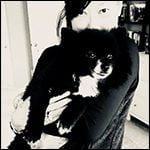 Interview conducted by Jody Michelle Solis. Associate Publisher for StudentFilmmakers Magazine (www.studentfilmmakers.com), HD Pro Guide Magazine (www.hdproguide.com), and Sports Video Tech (www.sportsvideotech.com) Magazine. "Lifelines, not deadlines. Motion Arts. Fusion Everything." If you're in Dallas, sign up for Jody's Yoga Class.