Oscar & Emmy Winners are Teachers and Alums at Maine Media Workshops + College
Maine Media Expands International Reach with Online Programs
Wayne Beach is Faculty Chair of the Maine Media Film Program. He is also one of the pros who teach at the school. A screenwriter with a nearly three decade-long career, Wayne has seen his students go on to become writers, directors, producers and show-runners working at the top levels of film and TV. Wayne has written screenplays for Warner Bros., Twentieth Century Fox, Disney, Sony, and other studios and networks.
StudentFilmmakers Magazine: Your school has an amazing history.
Wayne Beach: Absolutely. At just one recent Oscar ceremony, Maine Media alums won Best Picture, Best Director, Best Screenplay, and Best Documentary Feature. Our alums include director Alejandro Iñárritu, who won back-to-back Oscars for Birdman and The Revenant, Michelle MacLaren, who directed Breaking Bad and Game of Thrones, and Laura Poitras, who won an Oscar for CitizenFour, her documentary about Edward Snowden. Our cinematography students have shot films like Titanic, Wolf of Wall Street, and Brokeback Mountain. Four decades ago, the world's first Steadicam classes happened here – taught by the inventor. That's the kind of place this is. Students get a real-world view of how to launch themselves and navigate the industry as professionals. While our students may have won Oscars and Emmys, so have our instructors. And we offer workshops for all levels – from beginners to pros, teens too.
StudentFilmmakers Magazine: What are the key important benefits that have set your online curriculums apart from other online training and other film schools?
Wayne Beach: Unlike other online classes that allow you to study with masters, ours are held in real time. These instructors know your name, your ambitions, and what level you're at. They meet you where you are. It's a very intimate and focused learning environment. Over the last few months our online students have studied with the directors of Stranger Things, The Sopranos, Westworld, and Orange is the New Black, the cinematographers of Black Panther, A Star is Born, Game of Thrones, Black Swan, and many others. J.J. Abrams even visited a class.
StudentFilmmakers Magazine: How have your online programs evolved over the last 12 months that's important for students to know?  How does Maine Media continue to provide students with its cutting-edge learning experience at home with online classes and workshops?
Wayne Beach: Both online and on-campus, we offer an opportunity to engage with pros at close range in classes that are intimate and immersive. In adapting workshops to online models, we brainstormed with instructors and it led to a lot of innovation. In one of our first online directing classes one student, an accomplished writer-producer, wrote to say it was the best film class she ever had. Bear in mind she was saying that about an online directing class! When the pandemic hit, we even shipped equipment to students in our 30-week Certificate in Collaborative Filmmaking program. Within two weeks we had them collaborating remotely in making a documentary about the moment we were living through. Within a month we were offering an online intensive with some of the world's greatest cinematographers. Students at all levels were being connected in an international community that allowed them to interact, learn, and network.
StudentFilmmakers Magazine: Do any of your accomplished alums come back to teach?
Wayne Beach: Many. Rodrigo Prieto, who shot The Irishman and The Wolf of Wall Street, and Igor Martinoviç, who shot House of Cards, recently taught workshops for us. Even as they credit Maine Media with helping them become who they are, it's great they come back to pass it on. Luke Lorentzen is another. As a teen, Luke took a summer workshop with us which set him on the path to a career. His 2019 Sundance-winning documentary feature Midnight Family was shortlisted for an Oscar nomination. Last year Luke taught a four-week online documentary workshop for us and will be returning to teach later this year.
StudentFilmmakers Magazine: What is the best thing that has risen up and flourished from expanding Maine Media Workshops + College's online programs?
Wayne Beach: They've allowed so many new people to engage with Maine Media, and have allowed us to try new things. As some of our most accomplished alums are from Spanish-speaking countries, we started offering some online classes in Spanish. Luis Zerón, an alum of our low-residency MFA program, is now a successful editor for shows on HBO and Netflix. He told us of a demand for well-trained editors who can cut Spanish-language series, so we asked him if he would teach an online editing class, Editing the Series (Editando las Series). He's a great teacher and his students are now getting work in that marketplace. He's also starting to teach editing classes for us in English, including an upcoming series called Editing for Genre. Christopher Nelson, who cut Lost and Mad Men, will also be leading an upcoming workshop.
StudentFilmmakers Magazine: Has the online platform inspired different formats?
Wayne Beach: Definitely. While most of our on-campus and online classes are week-long or weekend, we're also doing online ones that are half-day, and others meet over several weeks. Some even provide the option of a continuing mentored experience with the instructor even after the workshop ends.  Mentorship is also at the core of our low-residency MFA program. Students work on projects from where they live, consulting with mentors via Zoom or phone, then come to campus for MFA retreats twice a year.
StudentFilmmakers Magazine: Looking ahead, what's coming up in the Spring and Summer?
Wayne Beach: An eight-week online Film & TV Masters series starts April 22 with an amazing line-up. Instructors include writer/director Paul Schrader, the legendary screenwriter of classics like Taxi Driver and Raging Bull, cinematographer Alice Brooks who just shot Lin-Manuel Miranda's directorial debut, Lesli Linka Glatter, who's directed everything from Twin Peaks to The Walking Dead, Natalie Kingston who's shot features and Billie Eilish's music videos, John Toll who shot Braveheart, Kristi Zea, production designer for classics like Goodfellas and Silence of the Lambs, and Chris Tellefsen who edited A Quiet Place. While some classes are a half-day or less, students will also spend a weekend with Steve Yedlin, who shot Knives Out and Star Wars: The Last Jedi. In addition to other incredible people, there will also be networking events for students. All via Zoom.
We are working toward reopening the campus for in-person workshops sometime this summer – the date will be announced shortly on our website. The campus is in a beautiful spot on the coast of Maine. But even when it reopens, we'll continue to offer online workshops too.  People have embraced them so heartily, we can't quit them.
StudentFilmmakers Magazine: Can you share some of your insights and inspirational words for students around the world in regard to technology, story, and staying strong?
Wayne Beach: History shows us difficult times often lead to incredible art. Artists help us process emotions that are hard to express any other way. The portability and availability of the technology is helping to democratize opportunities to make almost anyone's visions real. Our iPhone Filmmaking classes have been a big hit, because people are realizing we are all carrying movie studios around in our pockets. Even pros like Steven Soderbergh are shooting movies and TV shows on an iPhone. As difficult as this time has been, expect it to be a very fertile time for creativity. We're going to see some amazing art come out of this time. Careers will be born. Get ready.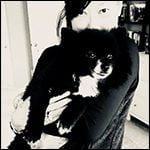 Interview conducted by Jody Michelle Solis. Associate Publisher for StudentFilmmakers Magazine (www.studentfilmmakers.com), HD Pro Guide Magazine (www.hdproguide.com), and Sports Video Tech (www.sportsvideotech.com) Magazine.
"With the rapid application of the changing technologies, we are all students."