StudentFilmmakers Magazine: Can you tell us about what it was like directing your short film, "Día De Las Carpas", and working with child actors? Can you share with us some of your insights working with children?
João Dall'Stella: Directing "Dia De Las Carpas" was one of the most humbling, difficult, fun, and rewarding experiences I've had in my career. What we wanted to achieve with this film was very ambitious. We've had numerous locations, a big cast, visual effects, and many other challenges. However, that was part of the fun! Through a lot of planning, we achieved all we wanted. We had a cast of four kids, and they were incredibly talented little actors. They all already had a personality similar to the characters that they were playing so my task was to make that come across naturally on camera. We didn't have much time to rehearse but during those, I wanted to make them learn their characters' behaviors and relationships. One of the exercises we did is called, "Animal Work", to give every kid an animal that represents their character, and they would act like one. Another exercise was to give them words that would represent certain types of situations that they find themselves in the film such as mysterious, sad, or happy and ask for them to act how one should feel using those words. This was a fun way to approach their acting and break out their shell with each other.
StudentFilmmakers Magazine: What was one of the most important things you learned while directing this film?
João Dall'Stella: I never once doubted the tone that I wanted to achieve with the film. The mix of reality and the magical was something new that really interested me. It was important to follow my instincts when that was called for because for me your instincts are closer to your heart. Another lesson is to never give up in your film, whether it's on pre-production or on editing, you can always find a solution for your struggles. We edited the film up until the last deadline, and that was crucial for its success.
StudentFilmmakers Magazine: What was one of the most challenging problems solved during each of these stages: pre-production, production, and post-production?
 João Dall'Stella: This question is great because I can be very specific about what I remember!
Pre-production: Figuring out how we are going to make the giant carp and mermaid effects. After a lot of conversations with my cinematographer, Bethany Michalski, we opted for using real mermaid tails and asking a taxidermy company to build the giant fish so we could have more freedom when filming, and that was the most cost-effective way.
Production: In one of the scenes, a character is driving a pickup truck. However, we couldn't afford a trailer to have the actor driving and acting at the same time. We found a way to cheat that by renting a pickup truck that is a three-seater in the front. That way, we were able to have someone else from production to drive the car while the actors would sit on the middle seat, and we were able to cheat that he is driving through clever camera angles.
Post-production: The music is an essential part of the film. It took a while to find the right temp tracks, but once we found something, we were happy it became much easier to find the right composer.
StudentFilmmakers Magazine: If you could share your Top 3 Film Directing Tips for student filmmakers and aspiring film directors, what would they be?
João Dall'Stella:
Tip #1. Do a short film version of the feature you want to make. This has been crucial for my career, as all my feature projects relate to shorts that I've done. That way it's much easier for people to understand your vision.
Tip #2. Plan 100% of the film but be open to achieve 70% on the day of the shooting. You will figure out a lot of new stuff on the day, but you will still have the base of your vision on screen.
Tip #3. If you have never done something, that is the reason to do it! The bigger the risk, the bigger the reward, and the bigger the learnings!

João Dall'Stella is a Brazilian writer and director based in Los Angeles. His AFI thesis film, "Dia De Las Carpas", won the DGA Student Grand Prize for Latino Directors and has been featured in prestigious showcases and festivals such as CAA Moebius, SAG-AFTRA Foundation and Oscar-qualifying film festivals. His short film, "Stalls", has also played in more than 35 LGBTQ+ Festivals worldwide. As a member of the Latin and gay community, he started making movies to create his own world where he celebrates them through his stories. Born in the town of Curitiba in Brazil, João holds a BFA in Business Administration from FGV-EAESP and an MFA in Directing from the American Film Institute. His latest screenplay, "Steam", is going to be part of the NALIP Media Market 2020. www.joaodallstella.com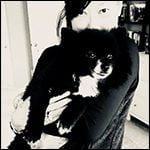 Interview conducted by Jody Michelle Solis. Jody serves as Associate Publisher for StudentFilmmakers Magazine (www.studentfilmmakers.com), HD Pro Guide Magazine (www.hdproguide.com), and Sports Video Tech (www.sportsvideotech.com) Magazine. She enjoys content creation, shooting/editing video, and teaching dance/yoga.