StudentFilmmakers Magazine: What was one of the most important things you learned while working on set?
Greg Takoudes: Simply, to remember to have fun. This may seem like a superficial lesson, but it's of enormous importance. There's so much pressure when you make a movie – there's never enough time, or resources. Money is at stake, which is stressful. Everyone expects so much, and you want to deliver a film to make everyone proud. That kind of pressure can be debilitating.
But I remember once when I was working on the set of Titanic. I was a Production Assistant, and I had the less-than-glamorous job of driving electrical cables many hours through the desert, in the middle of the night, to one of the sets. When I got there, sleep-deprived and exhausted, I saw – coming out of the desert – an enormous replica of the Titanic rising out of the desert. The ship was set at a 90-degree angle, like a skyscraper, in its final sinking stage (spoiler alert, sorry!). With powerful lights shining all over, and dozens of people toiling around its base, I was in awe. It was the most fun, exciting thing I could possibly see at that moment. And it reminded me to enjoy the process of filmmaking, because it is otherwise incredibly hard, and in order to stay motivated to want to go to work the next day, in order to want to keep pushing yourself and others, you have to soak in those moments when it's fun. You have to feel that what you're doing is worth the time and effort.
Also, when you're having fun, it's contagious. On the first feature I directed, Up With Me, I was shooting a romantic scene in a park with the two leads. There was some kind of magic in the air that evening, and we all felt loose and happy, and it made the performances better, the filmmaking better. It's one of the favorite scenes that I've directed, and in part, I attribute that to how happy we were making it. When tensions develop on set, and frustrations mount, having fun – and remembering to enjoy the experience – is the best salve to getting everyone back on track and focused.
StudentFilmmakers Magazine: What was the most challenging problem solved on set?
Greg Takoudes: How to get the absolute best work out of everyone. Film sets can be crowded places – lots of people, all doing their own jobs, stuck in their own bubbles. And even when the set is not crowded – like on smaller budgeted films – the filmmaking process can tend to move extremely fast because, on smaller budgets, you have to shoot so much material each day.
So, the challenge is how to get the most out of people when you're in the middle of a spinning circus of activity. Getting the best requires developing relationships with the cast and crew individually, spending time listening to them, engaging with them, motivating them, having fun with them – but it seems like there's no time to do this! And unfortunately, if a director doesn't engage or motivate, then to the crew and cast, this movie becomes "just another job" to them, and you don't wind up getting the best of them.
In part, this challenge is solved by the director simply being aware of others' feelings and thoughts. To spend even a few extra seconds really making eye contact and listening, so everyone feels seen and heard. There are people who are very good at this – at being completely present and engaged when they talk to someone, even for a short conversation, and it just lifts the morale tremendously. This, in turn, makes the cast and crew work harder because now they're emotionally engaged with the film – now, the film belongs to them too, and not just the director.
This challenge is also solved by allowing sufficient time for pre-production, so that the director is able to sit down with folks and have a coffee, get to know each other, and discuss the material, and life. To create a sense of comradery and even family, before production begins.
The film will ultimately be better when it is the product of not just the director's ideas, but the director's ideas in conjunction with the best ideas and most amount of energy supplied by a motivated and excited cast and crew.
StudentFilmmakers Magazine: What are some common mistakes new directors should avoid?
Greg Takoudes: I think a lot of new directors have an image in their heads of what a director is, or how a director behaves, and they feel insecure about not being that thing. The truth is, directors are usually not field generals. They don't know everything. It's okay, as a new director, to ask for help. You don't have to have all the answers. But try not to let the lack of answers make you feel insecure, or like you have to pretend. Asking for help from cast and crew actually opens the door to collaboration – to bring others into the process of trying to find the best way to stage a scene. It's okay to ask an actor, 'What do you think we should do here?' Or to ask the DP, 'Where would you put the camera to make the most dramatic impact?'
This doesn't show that you're not knowledgeable, or that you don't have a vision. It shows you're authentic and honest and want to create the best film for – and with – everyone.
I'll add just one more thing: I have found that many new directors have troubles telling people what do to.  They sometimes feel that they're bossing people around, or acting like they know more than others. Directors need to direct. So, let your direction come from a true place: you're the director because you have a vision for how to tell this story. Don't be dissuaded from that vision by being shy or insecure. You're not bossing people around by telling them what to do, you're explaining your vision to them by directing them. You're expressing yourself. It's a positive thing to direct people. It's the process of putting into words and actions the vision inside your head.
StudentFilmmakers Magazine: If you could share your Top 3 Film Directing Tips for students and aspiring filmmakers, what would they be?
Greg Takoudes:
Tip #1: Make a lot of movies. Short movies, clips, scenes, anything. Look at the Safdie brothers and how many countless short films – some even just a few seconds long – that they cranked out for years before jumping into a feature. Even if the actors are your roommates or family members, even if it's shot and edited on your phone, and even (and especially) if it's not a good film. Keep making them. Develop your eye by doing.
Tip #2: Watch a lot of movies – but just as importantly, expose yourself to more influences than just film. Read novels, listen to music, study paintings, listen to old radio plays. The deeper your well of creative and aesthetic influences, from all forms of art and expression, the more ideas you'll have on set for how to stage, frame, and conceive your own movie.
Tip #3: Find collaborators and conspirators. Find creatives – actors, DPs, anyone – who compliment you, who bring out the best in you, who push you forward artistically. Help them on their films and projects in order to learn from them, and then ask them to help you on yours. Movies are made by groups of collaborators who trust and know each other well. Find those artistic soulmates, develop your inner circle of collaborators, and make lots of work together. You'll all grow and get much better by doing it this way.

Book Spotlight
The Collaborative Director

A Department-by-Department Guide to Filmmaking, 1st Edition
By Greg Takoudes
Book Review:
"Takoudes has written a refreshing and insightful text that dispels the myth that films are made by a single auteur and expertly showcases with clear and concise case studies that the greatest cinema of the last twenty years has been a collaborative effort. Something aspiring directors need to read."
-Ted Wilkes, Lecturer in Screenwriting, Regent's University, London
The Collaborative Director: A Department-by-Department Guide to Filmmaking explores the directorial process in a way that allows the director to gather the best ideas from the departments that make up a film crew, while making sure that it is the director's vision being shown on screen. It goes beyond the core concepts of vision, aesthetic taste, and storytelling to teach how to effectively collaborate with each team and fully tap into their creative potential.
The structure of the book follows a budget top sheet, with each chapter describing the workflow and responsibilities of a different department and giving insights into the methods and techniques a director can use to understand the roles and dynamics. Each chapter is divided into four sections. Section one provides an overview of the department, section two focuses on directors who have used that department in notably effective ways, section three looks at collaboration from the reverse perspective with interviews from department members, and section four concludes each chapter with a set of tasks directors can use to prepare.
Ideal for beginner and intermediate filmmaking students, as well as aspiring filmmakers and early career professionals, this book provides invaluable insight into the different departments, and how a director can utilize the skills and experience of a crew to lead with knowledge and confidence.
Order your copy of the book, "The Collaborative Director", at the StudentFilmmakers Online Store today.

Greg Takoudes is a Director, Producer, Writer, and Adjunct Professor of Film Studies at The New School, New York. His feature film, "Up With Me", distributed by IFC Films, premiered at South by Southwest, where it won the Special Jury Award, and has played at film festivals in America and Europe. His debut novel, "When We Wuz Famous", was published in 2013, and he previously worked for Ron Howard and Brian Grazer as a member of the creative team at Imagine Entertainment. For more information, visit www.takoudes.com.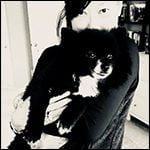 Interview conducted by Jody Michelle Solis. Jody serves as Associate Publisher for StudentFilmmakers Magazine (www.studentfilmmakers.com), HD Pro Guide Magazine (www.hdproguide.com), and Sports Video Tech (www.sportsvideotech.com) Magazine. She enjoys content creation, shooting/editing video, and teaching dance/yoga.