Multiple Emmy® Award-winning DP, camera operator, FAA certified drone operator and sound recordist.  With over 18 years of experience, Felix has worked on shows such as The Ellen DeGeneres Show and Late Show with David Letterman. Accomplished, detail-oriented professional with high-level experience as a political photojournalist. Covering many world-renown dignitaries. Working under intense deadlines using a multitude of technical platforms. Extensive news, sports, corporate commercials and production background using HD, UHD, 4K and 6K cameras, video editing software, audio boom mixer and digital video switchers.
​How did you get into being a drone pilot, and what would you say are the most important skills every drone operator needs to succeed?
Felix N. Mendoza III: I've been a DP/Camera Op since 2002, but a full-time freelancer since 2019. I became a pilot in order to keep up with the demands of my business. Clients seemed disappointed when they found out I wasn't a drone op. So, I invested in getting my FAA certificate and a Phantom 4 Pro.
It quickly became a hobby I enjoyed, not just a tool for my business. During the lockdown, business was slow for me, so I used my time wisely to study for the Part 107 test and create a drone reel.
Since I published my drone reel on my website, I noticed that more work was coming in. Clients love drones… why not?
My favorite skill is the motion time-lapse for a drone. You set to points (about 700 feet apart) and fly about 0.5 mph and set the timer to take a photo every 5 seconds. This makes for a 20-minute moving time-lapse into 10 seconds of video. I use programs like Lightroom Classic, After Effects, and Premiere Pro to put it all together.
When it comes to getting certain kinds of shots, what are your preferred camera settings, frame rate, and resolution that you like to fly and operate your drones?
Felix N. Mendoza III: The frame rate, camera profile and resolution is up to my client. I always ask my client what settings they want. If they don't know, I ask the client to ask their editor for that info.
I prefer the highest resolution, raw or log, 24fps base with 60fps to slow down motion, such as someone walking. Double the shutter speed over the frame rate, or set to 180-degree shutter angle (my drone does not have shutter angle).
F-stop of about 4.0+ is ideal to get a good wide focus, use ND filters to get a good exposure.
For landscape shots, I prefer just 24fps.
If you can share a few quick but important Drone Operating Tips with new filmmakers what would they be?
Felix N. Mendoza III: Have a spotter when you can. Get used to landing the drone yourself. Understand the flying profiles. Understand how weather can affect your drone. Understand federal, state and local laws.
How are you navigating and keeping active and creative during these COVID pandemic months?
Felix N. Mendoza III: Since I have more downtime, I use my time wisely by learning new computer programs like Adobe CC.
Most sets have strict COVID protocols, but after 10 hours of hard work, I noticed crew members become more relaxed.

www.fm3videography.com/about
www.fm3videography.com/demo-reel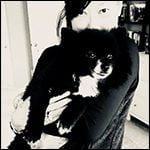 Interview conducted by Jody Michelle Solis. Associate Publisher for StudentFilmmakers Magazine (www.studentfilmmakers.com), HD Pro Guide Magazine (www.hdproguide.com), and Sports Video Tech (www.sportsvideotech.com) Magazine. "Lifelines, not deadlines. Motion Arts. Fusion Everything." If you're in Dallas, sign up for Jody's Yoga Class.