Hiro Narita, ASC has a filmography that includes over seventy-three titles ranging from feature films to episodic television series to documentaries. He is known for his work on "Never Cry Wolf" (1983), "Honey, I Shrunk the Kids" (1989), "The Rocketeer" (1991), "Star Trek VI: The Undiscovered Country" (1991) and "The Scorpion King" (2002). Narita has received Emmy award nominations for "Farewell to Manzanar" (1976), "Dirty Pictures" (2000), and "Half Past Autumn: The Life and Works of Gordon Parks" (2001). He has garnered numerous film awards including best cinematography for "Valley of the Heart's Delight" (Boston International Film Festival, 2006); and "Never Cry Wolf", (National Society of Film Critics Awards, USA, 1984; Boston Society of Film Critics Awards, 1984).
In this exclusive interview with StudentFilmmakers Magazine, Hiro Narita, ASC talks about lighting, cinematography, and evolving technologies. He shares his insights and advice for aspiring filmmakers and storytellers.
STUDENTFILMMAKERS: What do you enjoy the most about your work?
Hiro Narita, ASC: The most exciting part of my work, also very challenging, is to capture our real emotion and express them visually. Words are still symbols, representations. When they are supported by images, when pictures and words fuse, their implicit meaning emerge; they become both personal and universal at the same time. It sounds mouthful, but another way of saying it is, "a good movie touches our heart."
STUDENTFILMMAKERS: What was one of your most favorite or memorable scenes to light, and can you describe your process and how you did the lighting for the scene?
Hiro Narita, ASC: There is a dance sequence in The Rocketeer based on a comic book. There are many light changes, thanks to computer assisted dimmer boards. I wanted the viewer to not be distracted by the light changes but be absorbed in the emotional continuity of the scene. As the actors danced, I wanted them to look beautiful under the seductive lights or look seductive under the deceptive lights. Sometimes it takes a complex technique to achieve a simple, seemingly effortless look.
Director Joe Johnston did not want a comic book look per se. When I was searching for inspiration for the film, I found only several color films from the period, which was in the mid 1930's. But I found many full color posters of black and white films from the era that I thought were both beautiful and revealing of the period. So, I incorporated saturated colors with the aid of a red and blue color enhancer filter to emulate the period as
in the posters. Lighting often needs not be logical, so long as it feels right, and it evokes reality on the emotional level.
STUDENTFILMMAKERS: Over the years, how have you seen evolving technology and trends effecting workflows?
Hiro Narita, ASC: In recent years, there has been a big leap in technology in filmmaking. But throughout the cinema history, we've always had changes and innovations along the way, and we adopted them to our best advantage. From black and white to color negative, to reversal films, and various ASA film stocks, not to mention a variety of processing techniques. For me, the new technology is an effective tool for expression, and I welcome it. We should not, however, derail our focus from storytelling and swept away by technical feasts.
STUDENTFILMMAKERS: It's been many years since the change from film to digital. What are your thoughts on this now?
Hiro Narita, ASC: I embraced the digital technology early on. Filmmaking became personal and easier on some levels. On the other hand, the dichotomy it has created is very curious, especially with large-scale productions. There seems to be more equipment, gadgets, and complicated workflows. This phenomenon, however unwieldy, is making it possible to put on screen whatever you can imagine in your mind, truly expanding our visual horizon. That's the real positive outcome of the technological evolution/revolution in filmmaking today.
STUDENTFILMMAKERS: Your wonderful body of work includes feature films, episodic television series, and documentaries. What are some interesting similarities and differences filming feature films versus episodic television series versus documentaries?
Hiro Narita, ASC: I have not made conscious distinctions between documentary and narrative films. I approached them with the same, at least in my mind, understanding that light, shadow, and composition are an integral part of storytelling.
Having worked as a graphic designer before, I applied in cinematography the understanding of composition, color, tone, scale, their psychological effects, and the management of them. They are fundamental to all image making whatever the technique or the medium is. Technologies come and go, but the underpinnings of good image making remain.
Production schedules differ with televisions from features, and they force you to think accordingly. Sometimes a lack of time in a television production propels you to think and act fast, resulting in creative results.
STUDENTFILMMAKERS: What kinds of stories are you attracted to? What kinds of films do you prefer to shoot?
Hiro Narita, ASC: When I started as a cameraman, I did every project that came along my way, horror and exploitation films included. Choice was not on my mind. I needed experience. So, one thing led to another. But eventually, I realized that a cameraman could be type-casted. That is when I made a decision to choose projects; interesting stories to me at the time, whatever genre they were. As a result, I have done a variety of projects, and I learned much from them. When I see a wonderful film, regardless of subject, I say to myself, "I wish I had been involved in it." Yet, I don't have any particular story I can sink my teeth in. Anything that reveals unique and interesting human nature or relationships would be my vague answer to selecting a script.
Take a movie like, "Never Cry Wolf". It involved vast landscapes, a frozen lake and tundra, and different cultures, not to mention animals. When I read the script, it seemed very foreign to me. I imagined what it might look like, things we might do, but these, like most preconceptions – even well researched ones – came largely out of my own limited experiences, and desires. So, I
really wanted to find out, knowing overwhelming challenges ahead. When we arrived on locations, we found out so much were beyond our control. We had to open ourselves to what was there, rather than being held back by our own preconceived ideas. I think the visual style of the film grew out of necessity. Before the production started, Director Carroll Ballard showed me some paintings by Maxfield Parrish and pointed out the luminous color and the mysterious light in them. Carroll was very perceptive of what he saw out there, and we were appreciating the light, being vigilant to what was unfolding before us.
I think there is a danger in immediately conceiving a visual style when we read a script: it can lead to merely imposing our limited experience on a story that we might really want to discover anew.
STUDENTFILMMAKERS: What projects are you working on now?
Hiro Narita, ASC: I am retired from shooting and some years of teaching. But I am going to help a former student of mine in Europe on his short film, then another short film here in San Francisco, just because they are interesting and challenging.
STUDENTFILMMAKERS: If you could share your insights or a piece of advice with aspiring filmmakers and storytellers around the world, what would it be?
Hiro Narita, ASC: Cinematography is an aspect of cinema and specialized field. Creating emotional rhythm, mood and visual scales are closely related to editing, even acting; studying lighting should be ancillary to seeing and finding images that communicate emotions veiled beneath them. I think the art of lighting inevitably follows. I want to emphasize here that lighting is a very personal art. It sometimes involves cutting the light off. I often use the phrase from Asian cinema, "the beauty of things you don't see". The viewer's imagination and what is not manifested within the frame line is also an important part of the viewing experience. So are curiosity and discovery, essential ingredients in the cinematography.
Students of cinematography should experiment and study with color extensively. In a given image, color has just as much impact as lighting and composition.
My training as a designer immensely helped me to compose images. Also, it taught me that creativity happens in random ways: it is a result of many ideas and thoughts – even daydreams – colliding and coalescing eventually making themselves manifest. "One thing leads to another" is a process or path you need to embrace. I believe everyone has his or her right moment to harness epiphany.
One of the benefits of art school training was the constant pressure to explore the creative urge, go further, and redefine goals and standard. Early on, we were told to do drawings of a subject until we were happy with them and pick the best one. The instructor then told us to throw it away and do another that would be better than the best. This taught me not to feel precious about my own work, my ideas, and explore further. And surprise yourself.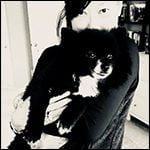 Interview conducted by Jody Michelle Solis. Associate Publisher for StudentFilmmakers Magazine (www.studentfilmmakers.com), HD Pro Guide Magazine (www.hdproguide.com), and Sports Video Tech (www.sportsvideotech.com) Magazine. "Lifelines, not deadlines. Motion Arts. Fusion Everything." If you're in Dallas, sign up for Jody's Yoga Class.
---
Subscribe to StudentFilmmakers Magazine
Print Subscription >>
Digital Subscription >>