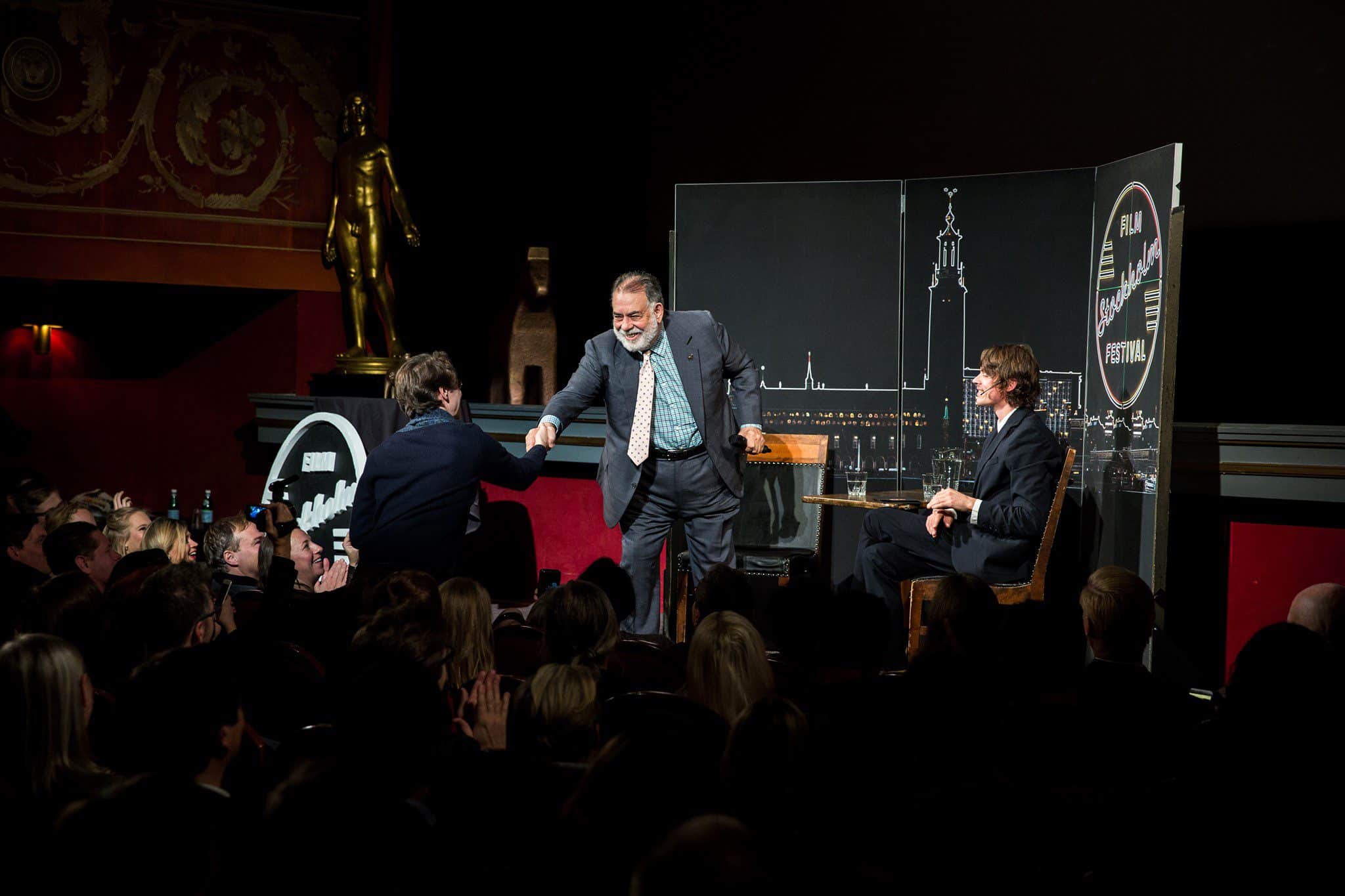 Stockholms internationella filmfestival
About us
Stockholm International Film Festival started in 1990 and is one of the leading film festivals in Europe. During twelve intense days in November the festival presents 150 film premieres from more than 60 countries. In 2020, 75 films were screened in cinemas and via the festival's digital platform, due to the current pandemic. We also arrange exclusive screenings for our members throughout the year, Sommarbio in August, mobile film workshops for kids and teenagers, Stockholm Film Festival Junior in April and Secret Locations Screenings. The festival is visited by hundreds of filmmakers and since its inception celebrities like Martin Scorsese, Francis Ford Coppola, Ken Loach, Francois Ozon, David Cronenberg, Uma Thurman, Ava DuVernay, Ethan and Joel Coen, Charlotte Rampling, Andrea Arnold, Pablo Larrain, Celine Sciamma, Claire Denis and Quentin Tarantino have visited the festival and met the audience at the cinemas.
Stockholm International Film Festival is also recognized for its ability to promote and offer a venue for young and unestablished filmmakers. As many as a third of the films selected for the competition are made by a debuting director and by directors who have made less than 3 films.
A SAFE FILM FESTIVAL
Your safety at the screenings is our top priority. We continue to follow the advice and restrictions applied by Folkhälsomyndigheten due to the current pandemic. Hand sanitizers are always offered and all visitors are encouraged to keep their distance, both indoors and outdoors. Furthermore, visitors and employees are encouraged to stay home at the slightest symptom.
By working together we will manage to arrange a safe film filmfestival in November.
Call for entries!
Submission is now open for Stockholm International Film Festival 2021, running November 10 to 21! Learn more about submitting your film, rules and regulations and eligibility here.
Join us for 12 days of festival gems from all over the world!