StudentFilmmakers Magazine: What was one of your most favorite scenes or sequences to edit, and why?
Heidi Scharfe, ACE: The obvious choices would come from some of the music performance scenes like "New Edition" and "American Soul"… I mean, so many standout performances and 'VFX saves' that stick in my head. But I'm going to cite, "Grey's Anatomy" I Choose You, because it was a well- written and directed [Rob Corn] episode. It was the first episode that really belonged to Alex Karev. We really stayed with him agonizing over deciding which of the twin newborns will get the one matching liver he can get. His performance was a joy and crafting the montage to the Beck song, "Waking Light", after one baby dies still chokes me up. I originally had, "Say Something", but Shonda wanted something less on the nose…and the Beck tune was perfect. The dreamy quality really allowed me to milk the slow-motion moments and feel more like he's floating out of his body while the reality of the flat-line sets in and he picks up the baby. Love when the music adds that extra layer. And I listened to hundreds of cues. The one thing that wrecked it for me was 'The Simpsons yellow' that was added after I was done by the effects people to show the jaundice on the babies. Our medical consultant said it could be that yellow… But as a non-physician, it made those realistic baby dolls look comical. I protested… But was overruled. Can't control everything.
StudentFilmmakers Magazine: What was one of the most important things you learned while editing the documentary, "Linda Ronstadt: The Sound of My Voice" (2019)?
Heidi Scharfe, ACE: I thought I knew a lot about Linda until I started reading her book, "Simple Dreams". I knew her pop rock songs,  country songs, "American Tale" song, and her ballads with Neville… But, I never knew the breadth of her musical endeavors. I never heard her American Standards, "La Bohème" opera or "Pirates of Penzance"…. I mean that level of skill takes her to a whole new level. I had heard smatterings of her Mexican music, but once I heard, "Canciones De Mi Padre", in its entirety I could hear how that belting style of her singing came from that kind of singing as a child… Knowing her rich family history made it all the more enjoyable. I'm gonna throw in another one that looms almost as big… That she didn't write her music. She re-arranged classic forgotten songs with fellow musicians like Andrew Gold and made them these power ballads. It caused a lot of grief in the post process because she didn't own the publishing and our producers had the daunting task of trying to negotiate affordable licensing.
StudentFilmmakers Magazine: What was one of the most challenging problems solved while in post-production?
Heidi Scharfe, ACE: Originally, Linda didn't want to be on camera at all. She was worried it would turn into a Parkinson's driven distraction from the story of the music she loved. So, my co-editor Jake Pushinsky and I originally cobbled together a narrative from any interviews we could find online and figured she could record voice-over if we needed to add information or context. But her speaking voice changed a lot over the years and her voice today was entirely different. Also, in the interviews of fellow musicians, they spoke of her in the past tense, and it sounded like she was dead, and that would be a huge problem. So, producer James Keach went to Linda and explained our dilemma. As reluctant as she was… There was trust by then that we would make her look good and not focus too much on her illness. In the bargain she got James to produce a short film about  "Los Cenzotles", the children's Mexican music group she sponsors. When the footage came back, we had everything we needed and more. By then, we had an idea about what bits of info we wanted that couldn't be found in the archives,  and she was free to talk as much about her illness as she felt comfortable with. It made the perfect bookends to the movie. We show she is alive, and that Parkinson's changed her voice within the first few minutes. We could also now use her voice-over and know it was modern Linda. It also gave Linda the perfect story arc starting her journey in old Tucson learning about her Mexican roots and ends Mexico as she sings with her family.
StudentFilmmakers Magazine: If you could share your Top 3 Editing Tips for student filmmakers and aspiring film/video editors, what would they be?
Heidi Scharfe, ACE:
Tip #1. Shoot something and edit. You are all so lucky that you can do that. When I started, film was expensive and so was the hardware. Thanks to some healthy competition you can rent software for a low monthly fee. Avid, Premiere, Resolve… any of them. Hell, you can even use your phone and just get behind the wheel and edit. There are several books on the rules which I'm sure you read in school… But there's nothing like just doing it.
Tip #2. Be ambidextrous. Know more than one editing system. I don't always get a say on what system I'm using, and often I'm not the first editor on, and the decision has been made for me.
Tip #3. Watch lots of content because it will teach you a lot… And directors will often make references to other projects to illustrate what he or she is looking to accomplish.

Heidi Scharfe ACE began her editing career in low budget, feature films after completing her studies at California State University Northridge. After 5 years, she broke into television with the Showtime Pilot (and foreign feature) Red Shoe Diaries, garnering her first nomination. The next 6 years were spent editing the  popular television series Dr. Quinn, Medicine Woman, where she began her creative partnership with Director James Keach. Their collaboration continued for several years after its cancellation, editing Cable and Television movies such as Dr. Quinn, Medicine Woman: The Movie, Enslavement: The True Story of Fanny Kemble,  Blackout,  Murder in the Mirror, and A Marriage of Convenience, and later a feature film with Leslie Nielsen called Camouflage. During the writers' strike, she ventured into the blossoming  unscripted genre with The Mole, MTV's Sorority Life, Nanny 911, The Amazing Race, America's Next Top Model, Criss Angel MindFreak, Killer Kids,  Cold Justice, and the first daily daytime reality show Starting Over, for which she received her second nomination. Heidi has gone on to edit many more hit series like  Alias, Kyle XY, Fairly Legal, Greys Anatomy, Underground." The Real Husbands of Hollywood",  and mini-series such as  The New Edition Story, and The Bobby Brown Story. In 2017, Heidi had an opportunity to return to feature films with The Black Prince, followed by The Trap, and her eventual reunion with director James Keach on Linda Ronstadt: The Sound of My Voice, for which Heidi received an American Cinema Editor (Eddie) nomination. imdb.com/name/nm0770131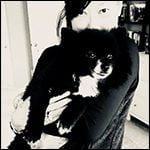 Interview conducted by Jody Michelle Solis. Associate Publisher for StudentFilmmakers Magazine (www.studentfilmmakers.com), HD Pro Guide Magazine (www.hdproguide.com), and Sports Video Tech (www.sportsvideotech.com) Magazine. "Lifelines, not deadlines. Motion Arts. Fusion Everything." If you're in Dallas, sign up for Jody's Yoga Class.