StudentFilmmakers Magazine: What are some discussion topics you'd love to see people have after they watch, "A Rodeo Film"?
Darius Dawson: For me, "A Rodeo Film" was about normalizing black voices, so I want you to talk about this film like you would any other film. I was fortunate enough to do this story set in this amazing world that I, myself, am still learning about, so hopefully people leave and want to learn more about the Bill Pickett Invitational, current black cowboys, or the history of black people in the American West. But most importantly, I want people to talk about the plot, the characters, the performances, the cinematography. Whether you liked it or not. Not liking it is fine too, but I want people to see these black people and hear this black voice and digest it like they would any other film.
StudentFilmmakers Magazine: What was one of the most important things you learned while directing your short film, "A Rodeo Film"?
Darius Dawson: The biggest thing that I learned from "A Rodeo Film", and something I'm still continuing to learn, is that we have to humble ourselves before story. Story is greater than any filmmaker. The story will tell you what it wants and needs, and it's up to us as directors to listen to it and find creative and elegant ways to communicate story. Hindsight is 20/20, and sometimes we do a film and look back and it's like, 'oh, I wasn't listening to what the story wanted here'. Sometimes we don't learn what the story is truly about until we're done with the film. As directors, we're hired to be stewards and guardians of story, and for me, I want to continue to deepen that relationship. I think it's a lifetime thing. Every time we do a film, our understanding of story grows, and that was definitely the case for me and "A Rodeo Film". 
StudentFilmmakers Magazine: What was one of the most challenging problems solved during each of these stages: pre-production, production, and post-production?
Darius Dawson:
Pre-production. We wanted to put an actual man on an actual bull… in a student film. I have no idea how all of this was approved, but AFI allowed us to do it. Cool. Now, we just had to figure out how to do it. Lucky for us, my producer, Ryan Binse, had an obscure relationship to a rodeo right outside of San Diego. That rodeo got us in contact with a stock contractor, and they agreed to let us film a bull ride after the rodeo was over. So, we were able to get all of the production value of a real rodeo, the lights, a little crowd, (as some people stuck around when they saw the big cameras), the bull fighters, everything. It was definitely a little bit of luck, but also just working with what we had and who we knew.
Production. Time and money. You could have two million dollars, and it would always be time and money. We had the added pressure of working with crowds at some points and live animals at others, so time became super crucial. There was actually a really funny moment when we were filming the bull riding scene. We took so much time filming the bull rider, Chris Byrd, preparing to ride the bull for the final scene that the bull actually sat down in the bucking chute. They're typically pretty fired up in there, but because we were filming so much he kind of lost interest, so we had to get him riled back up so that the riding shoots would be exciting.
Post – CG. This is actually just another way of me saying money. We actually didn't have a ton of CG in this film. There's zero CG in any of the bull riding scenes, and all of the crowds were real since we shot b-roll at an actual all-black rodeo. However, when we did need CG, it was all about picking our battles. Most of the CG is us trying to fix something we screwed up or helping out scenes that we shot day and needed to turn to night or something. Like most movies, there are some things we slipped in there hoping no one would notice.
StudentFilmmakers Magazine: If you could share your Top 3 Film Directing Tips for student filmmakers and aspiring film directors, what would they be?
Darius Dawson:
Tip # 1. Empower your collaborators. "A Rodeo Film" was truly a collaborative effort and any success that the film has enjoyed is truly due to the team that we brought together. The best idea always wins. The inclusion of the cross in my film was due to my Production Designer, Jessica Cole. We spent time at rodeos researching fashion and jewelry was definitely a big takeaway for us. We incorporated it into the story, and it's also a part of the feature we're developing now. Trust and listen to your collaborators, and you'll always end up with something greater than what you could have imagined.
Tip # 2. This one comes from one of my professors at AFI, Rob Spera: "Film is about seeing things happen on screen". At the student level, you're working with small budgets, so you may not be able to have that huge battle scene you'd like, but what you can control is how characters physically occupy space. How does their movement and body language communicate subtext? Sitting two characters on a couch for a breakup scene and letting them have a conversation doesn't always communicate subtext. Give them an action. Maybe in that breakup scene, one of the characters is washing the dishes. How the character washes those dishes gives the audience the subtext and access to that character's emotional state. Always have a physical concept for your scenes based on props, the location, wardrobe, any physical thing.
Tip # 3. Always thank your crew and everyone you're working with. From crafty to the producer to the grips. Everyone. Even if they've been difficult to work with, thank them. Individually and personally. I feel extremely lucky to be able to call myself a director; it's a true privilege. And it's all due to the people who have donated money, crewed on my films or offered words of advice. It doesn't cost anything to be kind to those around you. I think if we, as directors, practice this we will create an environment where everyone will feel appreciated and where everyone will excel and do their best work.
Darius Dawson is an international director based in LA. He spent his childhood splitting his time between North Carolina and Chicago, where his family still resides. He received his BA from NCSU in Film Studies then went on to study at NYU's Grad Film program in Singapore where he concentrated in Cinematography. While living in Southeast Asia, he got the opportunity to lens commercials, music videos, branded content, and shorts in China, Japan, Indonesia, and the Philippines. Upon returning to the US, he continued to work as a cinematographer for clients such as Hershey, the NY Giants, and the US Coast Guard. Years in advertising finally lead him back to narrative. In 2017, Darius enrolled in the AFI Conservatory's Graduate Directing program. His thesis film, "A Rodeo Film", won the DGA Student Film Grand Prize award for directing in 2019. Most recently, he just finished directing for Peter and Bob Farrelly's new Quibi show, "The Now". www.dariusdawsondirector.com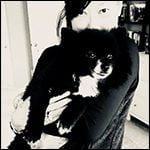 Interview conducted by Jody Michelle Solis. Associate Publisher for StudentFilmmakers Magazine (www.studentfilmmakers.com), HD Pro Guide Magazine (www.hdproguide.com), and Sports Video Tech (www.sportsvideotech.com) Magazine. "Lifelines, not deadlines. Motion Arts. Fusion Everything." If you're in Dallas, sign up for Jody's Yoga Class.