Musician and award-winning music producer, composer and arranger, Daniel LeBlanc has based his career and life on the belief that success involves passion, drive, hard work, situational awareness and a willingness to embrace change while employing a 'never quit' attitude.
He scored and composed songs for TV and film projects that included Adventure Inc., Psi-Factor, My Scene-Masquerade Madness, Freakshow, Balance of Power, Outcast, Beyblade, Bakugan, Carebears, Rogers Sportsnet & Hockey Night in Canada. At the same time he was writing songs/producing records with talent such as Julian Austin, Dean McTaggart, Alanis Morisette, Harry Hess, Emilie-Claire Barlow, Rockie Lynne, Melanie Doane and Saskia Garel. LeBlanc has received gold and platinum awards and has been nominated for CCMA Record Producer of the Year three times.
As a solo artist, Leblanc has released 100 albums in various genres, which are all available on streaming services worldwide. In addition to the albums, he has created a massive production music library that has grown into one of the largest and most diverse independently owned catalogues on the planet. In 2017 LeBlanc established production music licensing company Sid Sonic while at the same time continuing to sub-license his library through other sources world-wide.
STUDENTFILMMAKERS: You've written theme songs and scored projects for television including animated TV shows, commercials and episodic television series. How do you start? What is your process? What are some challenges that come up and how do you solve them? What are some of your composing techniques?
Daniel Le Blanc: Okay, so the first thing that happens is getting hired. This usually happens through someone you've already worked for or pitching on a project. It's much harder getting the gig through pitching as you are often not in direct contact with the creative team and have to submit based on a fairly broad creative brief. Not to mention going up against a significant amount of composers. At this point you have some choices.
STUDENTFILMMAKERS: How close do you stick to the brief?
Daniel Le Blanc: I usually find that it varies depending on who the client is. I think you have to go with your strengths and try not to mimic or create something that is not in your wheelhouse. Often it is luck of the draw and you either hit it or you don't. There are tons of talented composers and it will come down to a subjective feeling from the people in charge of making the choice.
STUDENTFILMMAKERS: How many options do you submit?
Daniel Le Blanc: I usually try and submit a couple of things. One version that is close to the brief and one that I would create without a brief.
Once I've been hired, I move on to the executing phase. Here, I try to do my best to deliver what the producer is looking for. Composers sometimes forget that they are part of the project and not the feature. I want the client to be happy. I think language is very important. I try to understand what the producer means when he's describing what he/she wants. Two people can say the exact same sentence and mean something completely different. Keeping the team in the loop throughout is also vital in my experience. Make everyone feel like they're part of the process. This will keep the surprises to a minimum later on.
Challenges come up when someone comes in late to the party and needs to throw their opinion around. This usually ends up with change for the sake of change and very late nights. Not much you can do but accept that this is a big part of being a supplier to a project.
My techniques are different depending on the project and style of music. For orchestral scoring, I really focus on melodies first. The better the melody, the easier it is to orchestrate in numerous ways without sounding repetitive. For more modern scoring, it's really a mixed bag. I sometimes start with grooves and then build from there. I also spend time building a pallet of sounds that will create a musical identity for the project before I begin.
STUDENTFILMMAKERS: If you can share a few pointers with filmmakers and creatives around the world, what would you say are your Top 3 Tips on Producing Music for TV and Film?
Daniel Le Blanc: My top tips for producing/composing music for TV & Film.
#1. Be a good collaborator. Everyone wants the project to be great. Check your ego at the door and work for the greater good of the project.
#2. Don't be afraid to think outside the box creatively. Add instrumentation that is unique and will give the score an identity.
#3. Understand that the composer's role is to support and enhance what is on screen. Work around dialogue and allow room for sound effects. Too often composers will not leave enough room for other elements and then end up being mixed lower in the final version to the point where the score doesn't work and is just distracting.
STUDENTFILMMAKERS: Has technology and workflow in relation to Music and TV/Film changed over the years? If so, how?
Daniel Le Blanc: I'd say yes. In one way, it has allowed budgets to come down and very good work can be produced at home studios. I still think it comes down to a good idea though. A good melody, a good song. It's much easier to make a track sound good because of technology, but a crappy song is still a crappy song.
STUDENTFILMMAKERS: There are huge benefits for filmmakers and creatives, as well as for musicians and composers, in relation to working with stock music. These benefits range from technology aspects, workflow, speed and meeting deadlines, saving costs, and more. Can you tell us more about this from your perspective and the benefits of working with stock music?
Daniel Le Blanc: As a composer I'm of two minds with regard to this. I think stock music has come a long way over that last 5 years. You can now find amazing music in every genre. This means you can edit your project to tracks that you can license for just a few dollars each. No more temp tracks that you can't use that your client will fall in love with. The composer you hire often can't measure up to this. Obviously, stock music is much cheaper than hiring a composer. You are also committed to one person's skills and that can sometimes be problematic if the composer isn't very diverse.
A good composer however, can give your project a cohesive identity that stock music cannot. I'd say a combination of the two can be a perfect marriage.
STUDENTFILMMAKERS: What would you say are your Top 3 Tips on Working with Stock Music?
Daniel Le Blanc: #1. Don't go with the safe option. There is so much music available that you can find interesting options to make your project feel like you're using original music.
#2. Download preview versions of music in different genres and put them up against your visuals or voice over before you decide. It's amazing how music changes things. You'll find that sometimes an oddball track that you didn't like on its own gives your project new and interesting personality and helps it to stand out.
#3. Make sure the music works with the voice over and sound effects. Music with strong (and loud) melody lines will often get in the way and become distracting.
STUDENTFILMMAKERS: What sets Sid Sonic apart from other stock music websites and licensing companies?
Daniel Le Blanc: I'm a little biased, but here goes. We are the only major production music company that owns 100% of its content. This includes masters and publishing and means absolutely no issues with copyright. The ability to license via individual tracks or unlimited subscriptions gives our clients the utmost flexibility and is also unique to us. I'd also like to mention our search engine. We include genre, tempo, description and versions for every track.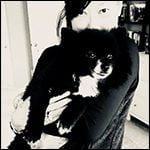 Interview conducted by Jody Michelle Solis. Associate Publisher for StudentFilmmakers Magazine (www.studentfilmmakers.com), HD Pro Guide Magazine (www.hdproguide.com), and Sports Video Tech (www.sportsvideotech.com) Magazine. "Lifelines, not deadlines. Motion Arts. Fusion Everything." If you're in Dallas, sign up for Jody's Yoga Class.