Sidney Wolinsky, ACE has a BA in English and American Literature from Brandeis University and an MA in Film from San Francisco State College. He has worked as an assistant editor for a number of years before getting his first editing job as additional editor on "Young Doctors in Love," Gary Marshall's first feature film. He was also an additional editor on "Terms of Endearment" whose editor, Richard Marks, Sidney had assisted for a number of years. Sidney cut mainly movies of the week before he worked on "The Sopranos." He has cut the pilots for a number of successful series: "Blue Bloods," "Sons of Anarchy," "Boardwalk Empire" (for which Sidney won an Emmy), "Ray Donovan" and "The Strain." Sidney received an Academy Award nomination for "The Shape of Water."
StudentFilmmakers Magazine: What was one of your most favorite scenes to edit and why? 
Sidney Wolinsky ACE: There is a scene in "The Shape of Water" in which Richard Jenkin's character tries to dissuade Sally Hawkins' character from rescuing the creature. Both actors gave outstanding performances – all the more so in that Sally Hawkins character spoke only in sign language. These performances, the staging, and the continuously moving camera made the scene come together effortlessly.
StudentFilmmakers Magazine: What were some important things you learned while editing the film, "Greyhound"?
Sidney Wolinsky ACE: "Greyhound" was shot entirely on sets – the interiors of the destroyer – or on a real WWII destroyer which had been turned into a museum ship moored in Baton Rouge Harbor. Working on "Greyhound," I learned that the possibilities of CGI are almost limitless. Visual effects turned the static museum ship into the destroyer Greyhound sailing the North Atlantic. Submarines, torpedoes, freighters, other escort ships, the sea, and the sky were all CGI creations. This is the first show I had worked on with such extensive use of visual effects, and it made the power of CGI very real to me.
StudentFilmmakers Magazine: What were some of the most challenging problems solved while in post–production?
Sidney Wolinsky ACE: The series ending scene in "The Sopranos." I knew how important this scene was and I knew it would end with a seemingly arbitrary cut to ten seconds of black. The scene takes place in a diner where Tony is meeting his family. There is very little dialogue. The Journey song, "Don't Stop Believing," is playing on the juke box. The scene is an intricate ballet: each of our main characters arrive separately; Meadow is having a tough time parking her car; other people come and go. The challenge was to keep the action minimal as it was, moving; to make sure Tony, A.J., Carmela, and Meadow are each given an entrance; to sync up the action with certain lyrics of the song per instructions form David Chase; and to manage the movement of the anonymous patrons while ambiguously suggesting a sense of menace. All the time I needed to set up a rhythm that would ultimately be jarringly interrupted by the cut to black. Judging by the reaction to the scene it was successful if nothing else than proving my assistant, Rich Rossi right: he joked that people would think their TiVo had broken or their cable had gone out…
StudentFilmmakers Magazine: If you could share your "Top 3 Film Editing Tips" for student filmmakers and aspiring film/video editors, what would they be?
Sidney Wolinsky ACE: Study the script. Make sure you know and fully understand the script. You must understand the story, the characters, and the intentions of every scene. As an editor you are rewriting the script with pictures and sound. Your knowledge of the script will inform every editing decision you make.
Trust your gut. When you're first-cutting a scene from dailies you have to trust your instincts. You understand the script, the intention of the scene and what the director wants to get out of it. When you are looking at the scene with your director or producer and you are asked to explain your choices you need to own your editorial choices.
Notes. Make sure you understand the intention of the notes you get. During the editing process – director's cut, producer's cut, network or studio cut – a lot of people will be asking you to make changes. Their notes will range from very specific – trim that shot – to very broad – pace up that scene. Before you start, be sure you fully understand the intention of the note. Sometimes a note may have been given to solve a problem the note-giver perceives but the solution may involve more than the specific note.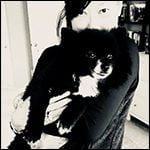 Interview conducted by Jody Michelle Solis. Associate Publisher for StudentFilmmakers Magazine (www.studentfilmmakers.com), HD Pro Guide Magazine (www.hdproguide.com), and Sports Video Tech (www.sportsvideotech.com) Magazine. "Lifelines, not deadlines. Motion Arts. Fusion Everything." If you're in Dallas, sign up for Jody's Yoga Class.