Above behind-the-scenes photo taken by Lynne Chai.
Adaptation of True Holocaust Survivor Story
Caroline Friend Directs Award-Winning Student Film, "Under Darkness"
StudentFilmmakers Magazine: Your award-winning short film, "Under Darkness," is based on a true story. Can you tell us more about how you adapted the story, as well as some of the challenges you came across and solutions you devised?
Caroline Friend: "Under Darkness" is about Faye Schulman, a female WWII Holocaust survivor, Partisan soldier, and photographer who documented the horrors and triumphs she experienced. It was definitely a challenging process figuring out how to adapt this incredible story into a short film on a student budget. I had the invaluable opportunity to speak with Faye in person and hear her experiences first-hand. This gave me so much material to work with, but more importantly, I was able to ask Faye about what she wanted most out of the project. Throughout the writing and production process, I would always fall back on my conversation with Faye and think about how to best serve the story she wanted told. Choosing one major theme to center the movie around helped the short be more impactful.

Behind-the-scenes photo taken by Lynne Chai.
StudentFilmmakers Magazine: What was one of the most important things you learned while directing "Under Darkness" and working with your crew, which was composed mostly of undergrads?
Caroline Friend: As a director I learned it's important to have a clear vision for your film and trust your collaborators. Most of us were students on the set, but it was amazing to see how much we were able to accomplish through prep and problem solving. I used a lot of images from other films and historical photographs to show how I wanted things to look and feel. These were great jumping off points in meetings with the crew and department heads. Going into production we were all on the same page and worked together as a team to help bring the story to life.

Behind-the-scenes photo taken by Lynne Chai.
StudentFilmmakers Magazine: What were some challenging problems solved during pre-production, production, and post-production?

Caroline Friend: Finding locations in modern-day Southern California to be World War II Poland was a challenge to say the least. Nothing was a slam dunk, each location required certain framing, set-dressing, or investment from our budget. It was a complete collaboration between the producers, cinematographer, and production designer to find areas that would work. We all had to keep an open mind and be creative.
Production was a really chaotic but exhilarating time. I had to remind myself to give the actors space to find their rhythm within the scenes. Ultimately, the performances are what the movie is all about. We used that same mentality when editing the film. We worked hard to find the balance between moving the story forward and also letting the audience sit with the weight of the character's decisions.
StudentFilmmakers Magazine: If you could share your "Top 3 Film Directing Tips" for student filmmakers and aspiring film directors, what would they be?
Caroline Friend:
Tip #1. Embrace that school is a time to learn. I was anxious throughout my whole undergraduate career to direct a big movie. But what I didn't realize is that through repetition of what seemed like small classroom assignments, I gained invaluable skills. I look back extremely grateful for all the building blocks that helped make me the filmmaker I am today.
Tip #2. Watch as many movies and shows as you can, read books and articles, visit museums, see a play, go for a hike! You never know when creative ideas will strike.
Tip #3. Making a movie is a collaborative process. Be open to feedback and find people you are excited to work with. Their ideas are going to be just as important as yours.


Caroline Friend is an award-winning director and writer. Caroline earned her degree in Film Production and History from the University of Southern California. Her latest film, "Under Darkness," was a finalist for the Student Academy Awards®, premiered at Telluride Film Festival, and won the Horizon Award at the Sundance Film Festival. Her work has been recognized by the Directors Guild of America (DGA) and the Television Academy, as well as supported by the Alfred P. Sloan Foundation, Adrienne Shelly Foundation, Panavision, and Steven Spielberg's Shoah Foundation. She lives in Los Angeles and continues to seek meaningful true stories to bring to audiences.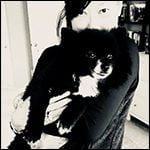 Interview conducted by Jody Michelle Solis. Associate Publisher for StudentFilmmakers Magazine (www.studentfilmmakers.com), HD Pro Guide Magazine (www.hdproguide.com), and Sports Video Tech (www.sportsvideotech.com) Magazine. "Lifelines, not deadlines. Motion Arts. Fusion Everything." If you're in Dallas, sign up for Jody's Yoga Class.