Pictured above: Peter Dowsett in Metropolis Studios, London, working with an SSL 9000 J console.
STUDENTFILMMAKERS: What is the relationship between music and image in motion pictures? What is important?
Peter Dowsett: Well, I think the relationship is what ties all of the arts: emotion. There is an emotion that needs to be conveyed. Picture and foley alone can sometimes only get you part of the way there. The classic example is the score to Jaws. Without John Williams' score, the whole thing becomes almost laughable. Personally, I like how the score can somehow create a feeling of synchronicity between the movie and the audience that would be too blatant if done purely with imagery.
STUDENTFILMMAKERS: What is your production philosophy?
Peter Dowsett: My production philosophy is to get things right at the source, especially when it comes to music production. In fact, that is the title of my book. It is much easier to spend time fixing things earlier in the chain than deferring decisions to the end.
STUDENTFILMMAKERS: What was one of the most important things you learned in the studio?
Peter Dowsett: Be proactive, not reactive. Often in recording sessions, you pick up on little signs of what the artists need. Take action on these, so that you are prepared for anything. If the artist mentions they think the record would sound cool with an acoustic guitar part, have one miked up and standing by! These simple things can make a great impression, and it is surprising the amount of people that don't do it.
STUDENTFILMMAKERS: What are your Top 3 Audio Production Tips?
Peter Dowsett:
Tip #1: Sometimes removing something from a section is a better option than adding.
Tip #2: Learn to recognise when you need to take a break.
Tip #3: Make music that inspires you. If it touches you, the chances are it will resonate with others.

Book Spotlight
Audio Production Tips:
Getting the Sound Right at the Source
By Peter Dowsett
"Audio Production Tips: Getting the Sound Right at the Source" provides practical and accessible information detailing the production processes for recording today's bands. By demonstrating how to "get the sound right at the source," author Peter Dowsett lays the appropriate framework to discuss the technical requirements of optimizing the sound of a source. Through its coverage of critical listening, pre-production, arrangement, drum tuning, gain staging and many other areas of music production, "Audio Production Tips" allows you to build the wide array of skills that apply to the creative process of music production. Broken into two parts, the book first presents foundational concepts followed by more specific production advice on a range of instruments.
Key features:
Important in-depth coverage of music theory, arrangement and its applications.
Real life examples with key references to the author's music production background.
Presents concepts alongside the production of a track captured specifically for the book.
A detailed companion website, including audio, video, Pro Tools session files of the track recording process, and videos including accompanying audio that can be examined in the reader's DAW.
Order your copy of the book, "Audio Production Tips," today at the StudentFilmmakers Online Store.

Peter Dowsett is a British audio engineer known for his experience with many facets of the music industry including studio engineering, mixing, mastering and live sound. In the studio, he has worked at Metropolis studios with clients including Pharrell Williams, Snoop Dogg, Rick Ross, Downton Abbey, Nick Jonas, and Dappy. His work has been synced on ABC, Channel 5 and featured on cover CDs for Metal Hammer magazine. He has received extensive international radio and television airplay. In a live sound environment, Peter has toured with Ugly Kid Joe, Fozzy, Twisted Wheel and Beholder and has engineered major festivals including Download, Sonisphere, Wacken Polish Woodstock, and Lockerse. He has also worked FOH or monitors at Coventry Kasbah, Birmingham Institute, and Nuneaton Queens Hall for The Darkness, Buzzcocks, Foals, Miles Kane, Dodgy, Ash, Cast, Chase and Status, Pulled Apart by Horses, and We are the Ocean. (www.audioproductiontips.com)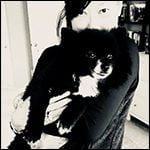 Interview conducted by Jody Michelle Solis. Associate Publisher for StudentFilmmakers Magazine (www.studentfilmmakers.com), HD Pro Guide Magazine (www.hdproguide.com), and Sports Video Tech (www.sportsvideotech.com) Magazine. "Lifelines, not deadlines. Motion Arts. Fusion Everything." If you're in Dallas, sign up for Jody's Yoga Class.