@ 2019 NAB Show New York
Date & Time: Thursday, October 17, 3:00 PM – 3:30 PM
Location: N1011: Stage 2
Open to: All
Adventure filmmaking duo and brothers Kody and Kyler McCormick have never been keen on following the crowd. Believing that we all can live a story full of passion and purpose, they set out to prove that anyone could live out their dreams if they pursued each day with intentionality. At young ages, their powerful message of hope has merged with their craft of storytelling and allowed them to share their passion with the world through platforms like TEDx, LinkedIn's Official Blog, and by working as social media influencers for brands such as Southwest Airlines, and leading travel destinations. In this session, hear how these brothers – in their early 20s – have mastered on-the-go, jaw-dropping filmmaking that takes them on adventures around the world.
---
FREE Exhibits Pass Code: NY8744. Meet & Network with StudentFilmmakers Magazine, NAB New York, Exhibit Booth # N1058. Click here to register FREE now>>
---
Subscribe to StudentFilmmakers Magazine
Print Subscription >>
Digital Subscription >>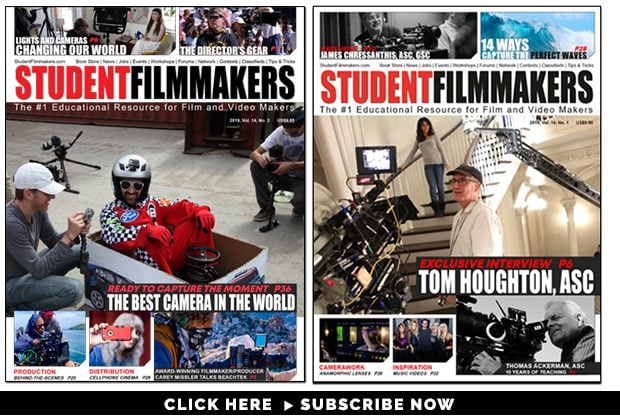 ---